The real estate license requirements in Texas are somewhat more involved than in other states. This state, famous for its love of the larger things in life, requires among the highest number, of course, hours to become a real estate agent in Texas.
Texas requirements for this license also uniquely dictate that the person must pass TREC's fitness determination. Fitness, in this definition, means that they must find the claimant honest, i.e., without past criminal offenses, outstanding tickets, or loans.
There are five primary vital steps to take to get a real estate license in Texas. These include some prerequisites before taking the exam, followed by a final requirement post-exam.
First, one needs to apply with TREC, which requires getting fingerprints and a background check.
After this, the next step is to complete the 180 hours of courses required by TREC and then pass the exam.
Finally, the last step to become a real estate agent in Texas is to find a sponsor. This sponsor will help the newly licensed agent as they foray into their new career.
Below is more information about the steps of the process and how to get a real estate license in Texas.
---
Prerequisite Requirements To Get A Real Estate License In Texas
The base requirements to become a real estate agent in Texas say that the aspiring agent must be at least 18 years old. They must also be citizens or other legal residents of the United States that reside in the Lone Star State.
A person who is a lawfully admitted alien may also apply to become a real estate agent in Texas. The last requirement is that an applicant must also be declared fit to be an agent, as defined by TREC. Fitness is an idea which we will explore in more detail below.
---
Application To Get A Real Estate License In Texas
Before anything else, a successful applicant needs to begin by, well, applying. This application is available on TREC's, the Texas Real Estate Commission website. The claim can also be filed by mail.
Part of the equation of how to get a real estate license in Texas involves fees. The application fee totals out to $205, which must be sent with the application.
The $205 fee breakdown is as follows: $150 for the application fee, $40 towards the Real Estate Center at Texas A&M. An additional $10 for the Texas Real Estate recovery fund, and $5 for online services.
TREC's requirements to become a real estate agent in Texas also include the concept that an applicant must have trustworthiness and honesty fit for the position. TREC defines this as being honest, having integrity, and loyalty.
An applicant might not fit these criteria if they have specific issues on their records when TREC does its background check. Some factors that would affect this include criminal history, misuse of a license, or having practiced without a license.
The best way to ensure that one passes this and can get a real estate license in Texas is to disclose the entirety of one's history to TREC. Things an applicant should disclose are criminal records, student loans in default, or other unpaid fines or judgments.
If none of this applies, they don't need to worry about this part of the process. However, if an applicant thinks these things might be present in their background check, then TREC advises filing a fitness determination form.
The fitness determination form, or MCD-5, costs $50. If an application has already been submitted or is pending, they advise not to submit the FD form. Once the applicant has decided whether they need to fill out the FD form and taken appropriate action, they can then apply.
When an individual is filling out the application to get a real estate license in Texas, it's vital to ensure that everything is accurate. Make sure the same name is used across all documents. No nicknames or alternate spellings are allowed.
Make sure that every document, or fee, that has been asked for is included with each step. Any mistake could cause delays in getting approved, and therefore being able to take the licensure exam.
If a test applicant realizes their name or other information has an error, they should contact TREC as soon as possible. If their name needs updating after submission, they'll need to submit a copy of their driver's license or marriage certificate.
Once this application has been approved, they can move on to the subsequent steps to get a real estate license in Texas.
---
Fingerprinting and Background Check
To get a real estate license in Texas, an applicant will need to be fingerprinted so that they are in Texas' Department of Safety's database. The standards for this process are outlined on TREC's site. Fingerprinting will also incur a fee of $38.25.
These rules include that the fingerprints must be in an acceptable format. TREC only allows certain DPS-authorized sites to perform this. They cannot allow fingerprints that have been taken for a previous license, or by another vendor than the ones it lists.
---
Education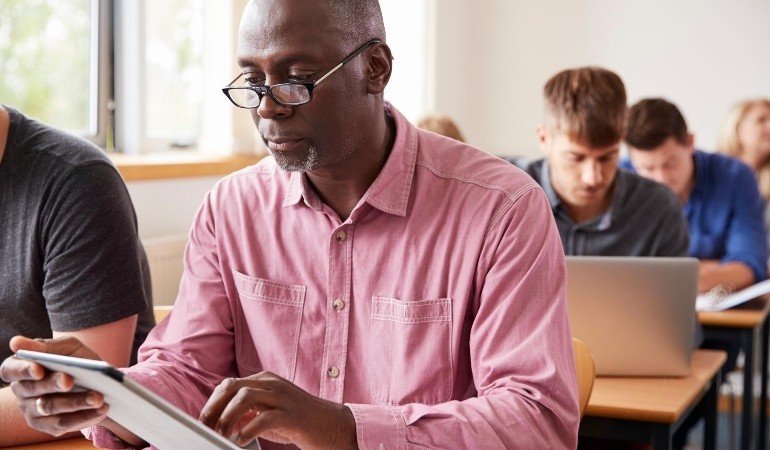 An applicant's next step will be to find, take, and pass, the required courses. TREC dictates six specific courses that a potential applicant must take and pass before being allowed to apply for a real estate license.
Part of this education means that students will learn about the laws that dictate local and national real estate laws and guidelines. This also means they will learn what to expect within the local market in a way that other less specialized courses can't provide.
TREC lists several accredited schools on their website. It is best to attend courses at these schools; otherwise, it can not be certain that a student will be learning the correct materials. (SEE OUR LIST OF THE BEST ACCREDITED ONLINE REAL ESTATE SCHOOLS IN TEXAS)
Some schools will offer classes individually, but most have a pre-compiled class that contains all 6 of the required courses. Most programs to get a real estate license in Texas will take about 3-6 weeks to complete.
The benefit of online classes is that this can usually be done at the student's own pace and around their existing schedule. Since the advent of Covid-19, this option not only offers further peace of mind and safety. For some applicants, it may be their only easily available option.
Each class has 30 hours of material, each of which is broken down during the courses. This material is vital when learning how to become a real estate agent in Texas and succeed.
These 30-hour courses cover Real Estate Finance and Principles of Real Estate I and II. They also further outline and cover the Law of Agency and Contracts, as well as Promulgated Contract Forms.
There are actual final exams for each of these courses. Each part must be completed with a score of at least 70% to pass. As a student finishes courses, they should take each exam as they go. Since there are several, it's advised to schedule them ahead of time to better prepare.
This can be easier. The more structured a class setting is. For these exams to count, they must be proctored, or overseen, by a third party. This is an aspect of getting a real estate license in Texas that can add complications when forgoing a traditional classroom environment in place of an online program.
Students of these courses who want to become a real estate agent in Texas will need to be sure their chosen course will give them a certificate of completion. The certificate and other class transcripts are necessary when going onto the next step: passing the exam.
---
Pass the Exam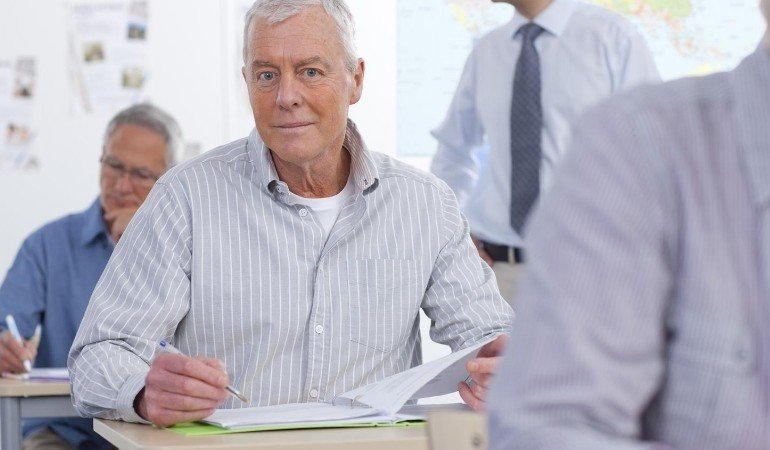 To meet real estate license requirements in Texas, students must now take the test, which is given by the outside service, PearsonVue. PearsonVue also provides useful outlines, study guides, and an exam handbook on its website.
This handbook provides much useful information about the test, what's on it, and what exactly to do on test day, such as what one can and can't bring. This is important for students looking to get a real estate license in Texas.
PearsonVue also provides national-portion practice tests for both Brokers and Sales tests applicants. These tests cost $19.95 apiece.
Applicants must send their certificate of course completion to TREC and receive their Letter of Eligibility to be allowed to take the exam. For this proof, TREC will want copies of any certificates or transcripts, not the originals.
Once they're deemed eligible, all that needs to be done is contact PearsonVue to schedule the exam. Upon their reply, PearsonVue will provide instructions on scheduling and how to get a copy of the exam Candidate Handbook.
To take the 4-hour-long exam, students need to bring two physical forms of ID that have the same legal name as on their registration forms. To get a real estate license in Texas, applicants will need these documents anyways.
To get a real estate license in Texas, the first form of ID needs to be a current, government-issued ID with a valid signature, such as a driver's license or another photo-ID card, like a passport, Green Card, or Visa.
The latter can include any of the prior documents approved for the first form of ID. This ID just needs to be something that has a signature and isn't expired. It can include the applicant's Social Security Card or a debit or credit card.
The exam costs $54. Test-takers are allowed to use a calculator on the exam but need to bring their own. Three attempts are given before the expiration date on the application to take the exam and get a real estate license in Texas.
If a candidate fails the one-half of the exam three times, they must take an additional 30-hour course before taking the exam again. If they fail both halves, they must take a 60-hour course.
The multiple-choice exam is divided into two parts, taking 150 and 90 minutes, respectively. The first half being the national part of the test, with 85 questions, and the second being the state portion with 50 questions.
This means getting at least 56/85 on the first part, and 21/50 to get a real estate license in Texas. Requirements for students wishing to become brokers are more stringent than those for salespeople.
After completing the exam, candidates will get a scorecard, which will ultimately be tallied as a passing or failing grade.
If they fail, candidates will also receive information about scheduling to retest with their scores. There will be a specified waiting period before they can reschedule, and then applicants will need to complete additional education requirements, as well as continuing education courses eventually.
After this, they must submit these new course completion documents and a copy of their score reports to TREC. Within a week, the applicant should be contacted about rescheduling. If the application expires, candidates can reapply, but they'll need to meet the current requirements again.
Once a candidate has passed, and their background check has cleared, they will receive an email from TREC containing their licensure information within about ten days.
---
Find Sponsoring Broker
After successfully passing the exam, there is one final step before a student is officially able to become a real estate agent in Texas and utilize their license. This last step is to find a real estate broker to sponsor the new licensee. This sponsoring broker will represent the new agent in Texas.
After all the above requirements to get a real estate license in Texas have been met, and the exam has been passed, the agent-hopeful will be issued their inactive license.
This license doesn't mean that the individual will be allowed to sell or participate in other real estate work. Once they have found a sponsor and that sponsor has agreed, they will submit a sponsorship request.
TREC provides this service via their website. Once the request is accepted, the broker will issue the active license. This means the new agent has successfully been able to get a real estate license in Texas.
Many brokers are happy to sponsor potential agents and help them get a real estate license in Texas. It is advised that a person is looking for a sponsor interview with several brokers near them to find the best match.
Before committing to a sponsor, an up-and-coming agent will want to consider several factors. Things like how close a broker is to where they live, what commute this might involve, or what types of real estate they'll be involved with, are essential to know when working with each broker.
There are many other aspects and goals to consider when looking for the right sponsoring broker. Once they've learned how to get a real estate license in Texas and have reached this step of the process, it's just selecting a broker that's right for them that's left.
Agents should learn about things like salary of an agent, and geographic area as these are vital in this industry. The range of income can vary widely even from one area to another just within a single city.
Understanding what to expect at even the lowest end of this scale can help new agents avoid nasty surprises as they get a real estate license in Texas.
Another good thing to consider beforehand is the city, town, or other areas in which the new agent wants to sell. Firstly, a sponsoring broker in Texas must be active within the state to be able to issue the agent their active license.
Secondly, it is important to learn about an area to be able to succeed in it.
A find the brokers in this area, and research this area in as many ways as possible. Many aspects of a community like its history and current development can make a difference in what type of work a real estate would be doing within it.
An agent that knows the truth about how to become a real estate agent in Texas takes advantage of the size and breadth of real estate in Texas. Once an agent finds a major area, such as a city, they like, focusing their sales into quality over quantity of effort.
After the active license has been issued, a licensee has to renew every two years.
Even though some real estate license requirements in Texas may seem complicated or difficult, it doesn't have to be. Breaking down the process into steps can provide some insight and clarity into the process. Hopefully, this article has offered prospective agents on how to get a real estate license in Texas.