Choosing to become a home inspector is a great career for those who want to have job security and financial freedom that many people can only dream of. The process to become a home inspector is more simple than it appears.
This step by step guide will walk you through the general process to become a home inspector as well as what each state requires. It can be simple and straightforward to become a real estate inspector.
---
Self Employed Home Inspector Salary/Income [How Much Does a Home Inspector Make?]
The salary and income of a home inspector does vary from state to state. But one of the variables that has the greatest impact on salary is how training and education.
Most states don't have a lot of training requirements, those who take the initiative to do additional training and education classes will be better prepared for their career.
They will also make more money in the long run because they will be better home inspectors.
Based on the reports of the Bureau of Labor home inspectors across the United States make a median salary of $58,000 per year. There are multiple states with averages higher than this but over all, those who become a real estate inspector will make around $28 an hour or $450 per inspection.
The amount of money a home inspector makes relies heavily on how much they are willing to work. Full time inspectors who fit enough houses in for a 40 hour work week can make close to $100,000 a year.
Part time real estate inspectors still have the potential to make a good living with salaries near the national average depending on the state.
---
General Steps to Become a Home Inspector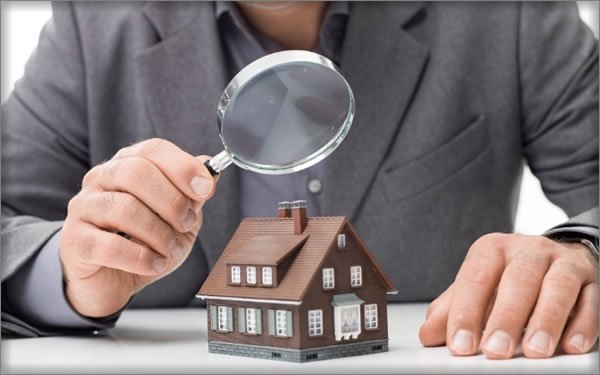 While it is true that every state can set its own steps, there are some general steps that are mostly standard. While the specifics do vary this can serve as a guide to help you launch your career in the right direction.
As we will discuss throughout this guide it is imperative to use this as general guidelines only. Choosing to start this process can lead to a successful new or first career for those motivated enough to do the hard work.
1. Discover Your State's Requirements to Become a Home Inspector
Other than choosing to become a home inspector in the first place, the most important decision when it comes to how to become a home inspector is researching your state requirements.
There are general guidelines that most states generally adhere to. But the one thing that is the most general is the process and steps involved to become a home inspector.
Each state has the power to design the process to get registered for themselves. Some states don't even require a pre-licensing education course before taking the licensing exam.
This guide is helpful for interested parties to learn the basics of what could be required and how to become a home inspector. But the difference between what is in this guide and what the state they live in requires could potentially be very different.
At the end of this guide there will be a very brief overview of the requirements for each state to help get you started on the right path. This information can change so it is important to make sure you check the most updated information.
The states that do require pre-licensing courses all vary in the hours required. While the most common number of hours is 60 hours of education there are other states that make it more time consuming to become a certified home inspector.
There are a few states that actually require 400 hours of education to become a real estate inspector. This is a lot of education hours but these states will likely have very well trained home inspectors.
SEE STATE REQUIREMENTS TO BECOME A HOME INSPECTOR
2. Take an Approved Pre-Licensing Home Inspection Course in Your State
Once you have done the research and know what is required by your state to become a certified home inspector, you can finally start the actual process.
For most states the first step will be the pre-licensing home inspection course offered in your state. There are many education companies that will offer this program, but make sure it is tailor made for your state.
On your search for pre-licensing education programs you will stumble upon a course or two that claim to be a one size fits all class. This is not possible and will not be accepted by many, if not all, states.
This is a company trying to make money by targeting people who are unaware of their state's home inspection requirements. That is why the knowledge found in this guide is imperative when learning how to get a home inspectors license.
One thing that needs to be considered when choosing a pre-licensing education program is that there are states that will not accept online courses. Even though they aren't accepted as valid there are still programs that will offer them.
Make sure you have all of your information right before you choose your program. It is unlikely that you will get a refund for a course you can't get credit for. This will waste both time and money.
We suggest the Mbition Home Inspection courses. They are some of the best on the market.
---
---
3. Register to Take Your Home Inspection Licensing Exam
Each state will require some type of licensing exam. The only thing that might vary is what type of licensing exam they will have students take.
Many of the states do require the national home inspection licensing exam. But that isn't something that every state does.
Individual states do have the option of writing their own licensing exam and forgoing the national exam. How potential home inspectors prepare for the exam will depend on how their home state handles licensing.
Preparing for the national exam when a student's state has their own exam will prove futile and a waste. Some of the information may overlap but it will all be state specific rather than a national generalization.
Once you know which one your state requires you will need to register for the exam. Passing the exam is one of the last steps when it comes to how to get a home inspectors license.
4. Apply for a Home Inspection License in Your State
This is not always required and the process can vary greatly from state to state. But applying for your license once you have passed the licensing exam is something that could be required.
Even the states that require an application could require different forms and information. There is no one size fits all application process for how to become a home inspector.
That is why it is important to check the individual state requirements at the end of this guide to find out exactly what your state requires from applicants.
5. Become Insured for Errors and Omissions
It is easy to assume that once you have applied for your license that you can just go and start inspection homes. While that can be technically true, there is some important housekeeping that needs to be done.
One thing that is imperative to help you keep your license once you get it is Errors and Omissions insurance. This protects your new license from issues that could arise from omitting information or making errors in your reports.
We are all human and it is impossible for even the most seasoned home inspectors to make no mistakes or omissions. Keeping this type of insurance will keep home inspectors working longer by protecting them from possible lawsuits.
Another helpful type of insurance to have is liability insurance. Inspecting a home is a long process and there are things that can be missed as well as accidents that can happen.
Homeowners tend to want to keep their homes safe and aren't happy when there is an accident that jeopardizes it. That is why liability insurance is important. Getting sued for an accident without insurance is going to cost an inspector their career.
There are several companies that offer these types of insurance for home inspectors as well as other professionals in the real estate field. Ask trusted people in the home inspection field to find out who they use.
---
Decide on Your Career Path as a Home Inspector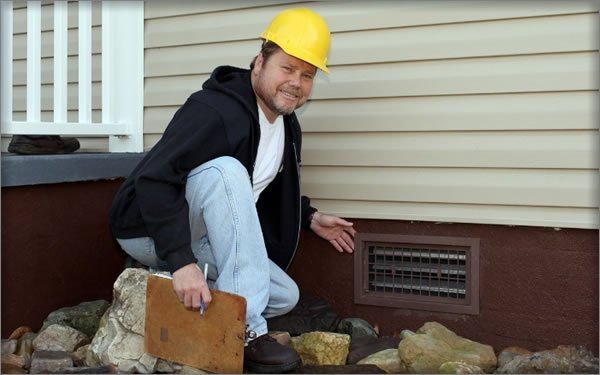 Once all of the details are taken care of such as learning the requirements, taking the education courses, and getting licensed it is a good idea to think about how you want your career to go. How to become a home inspector hinges on a career path.
There are two different directions home inspectors can go on the career spectrum and which one they choose will depend on what they want their new careers to look like and the goals they want to achieve.
Some home inspectors end up taking both of these paths before they settle on one for the duration of their career. There is no wrong way to start and home inspectors can change their mind.
The most important part is making sure the inspectors career goals can be met. The two different directions can decide job security as well as income possibilities.
They will also determine the amount of initial legwork that is needed to launch a career as a home inspector.
Working for an Established Home Inspection Company
The first option and the one that can be a more stable choice for those just starting out as a home inspector is to work for a home inspection company. This is a wise choice for those who have no experience in this field and have never been self-employed.
Learning the ropes from seasoned professionals while earning a steady paycheck is beneficial for new home inspectors. It isn't usually difficult to find an inspection company to hire you due to demand.
However, it depends on your state and your location within that state. Naturally some areas have more demand than others. This is something to look into before starting the education and licensing process.
If it seems as though it may be difficult to find a company that is hiring then you may want to line up a job before committing to the process. Build relationships with the decision makers of the company so you have options when you are licensed.
There is another option when it comes to working with a home inspection company. Buying a home inspection company and becoming not or your own boss but running a team of home inspectors is something that appeals to some inspectors.
This option doesn't come without its potential pitfalls. Finding a company that is for sale can be difficult depending on your area.
Other than that, running an established home inspection business could be difficult with new inspectors with no experience. It is advisable to get more experience first before buying a home inspection company.
Becoming a Self-Employed Home Inspector
An option that appeals to many new home inspectors is to be self-employed. One of the top reasons people become home inspectors is to work for themselves.
Being able to set your own schedule as well as have some much needed work/life balance is appealing to many students. The self-employment route is a popular way to begin a career as a home inspector.
There are many things to consider when choosing to work for yourself. Taxes are one of them. Do your research and find out the best way to move forward with your own home inspection business.
You may need to register, file paperwork, and do a number of other tasks to run your business legally.
There is a drawback to working for yourself as a home inspector. That is getting jobs. When you work for a company you are given assignments.
However, when you are working for yourself finding the workload falls on you. The best way to get jobs is through networking. If a home inspector doesn't already have relationships with real estate agents or brokerage firms then they need to start building those.
Real estate agents recommend inspectors to their clients. Because home buyers/owners trust their real estate agent, they will almost certainly choose the home inspector recommended. That is why you need to have good relationships with real estate agents.
They will send a large amount of business your way and help get your career started in the right direction. You will want to work with more than one real estate agent to make sure you have a steady flow of inspections.
A licensed or certified home inspector doesn't become a home inspector until they have inspection jobs.
---
Home Inspector FAQS
---
Specific State Requirements To Become A Home Inspector
Below you will find the requirements to become a home inspector for each state. Simply find your state to see the license requirements.