Real estate is a fast growing business in California. Expensive homes are in high demand and there's a lot of room for growth in the workplace. That's why you need to maintain your license once you've earned it— you can't afford to lose any time with so many competitors out there.
If you're looking for a fast and easy way to maintain your status, the good news is that there are several online real estate courses that offer continuing education for California real estate brokers and traders.
Each of these real estate licensing courses will teach you all new and updated information about operating as a real estate agent in California. Plus, they also have at least one key component that sets them apart from their competitors.
Check out our top picks below:
1. Colibri Real Estate Continuing Education Course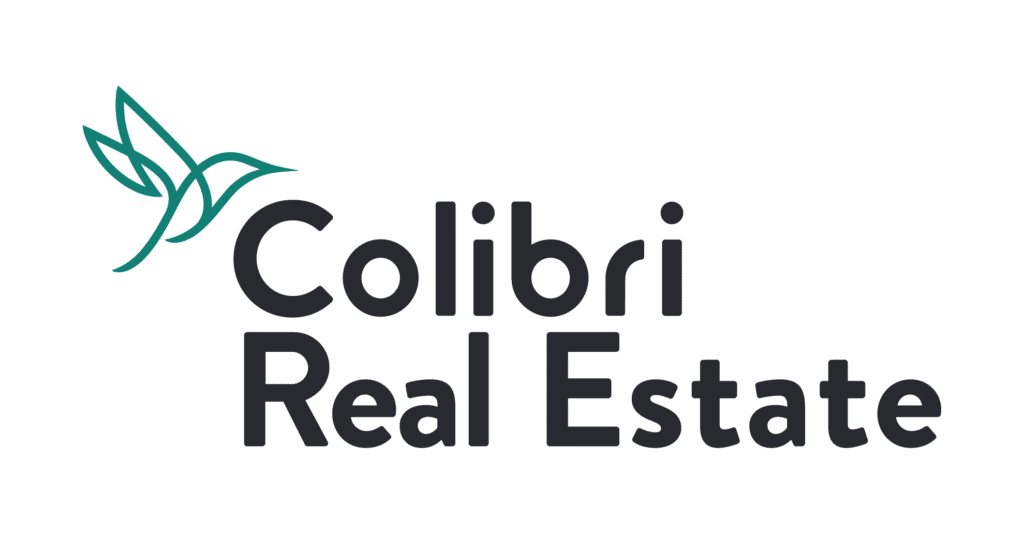 Colibri Real Estate can help students of any learning style earn CE credits for their California real estate license through a wide range of study content.
Course Details
Colibri Real Estate excels at breaking difficult real estate concepts down into their basic parts. This can be best seen in their video lessons and webinars. Each lesson can be taken live or on-demand. Plus, students who choose a self study option still get access to weekly Q&A sessions with their teachers. That way they don't have to miss out on the best parts of the live classroom experience. After each lesson you can find more specific information from your textbook or ebooks.
Colibri Real Estate Features
Variety of Course Topics
3 Real Estate Ebooks
Student Chat
Live and On-Demand Lessons
Chapter Printing
Colibri Real Estate Pros and Cons
Print Materials: Anyone interested in offline learning can work away from their computer with a set of printed study guides, textbooks, and flashcards.
Weekly Q&A: Students can attend weekly Q&A sessions with their teacher to learn more and get specific answers to the concepts they're struggling with.
Boot Camp Option: A quick boot camp course option is available for anyone who wants to earn their required CEs as fast as possible.
Bottom Line
Colibri Real Estate will ensure that your state specific real estate knowledge is always up to date.
Colibri Real Estate: $137 Off Ultimate Learning Course
35 uses today
Last Used: 9 hours
---
2. The CE Shop California Real Estate Continuing Education
CE Shop's focus on self study materials makes their course a good choice for anyone with a busy schedule.
Course Details
Unlike other real estate continuing education courses, the CE Shop focuses entirely on building a self study real estate course. This singular focus makes those materials more customizable than other online real estate schools. Anyone taking this course should be able to use the ebooks, video lessons, practice exams, and more to develop their professional real estate knowledge and maintain their broker license. You should be able to easily complete your 45 CE hours with this company.
CE Shop Features
Business Ebooks
Digital Flashcards
Real Estate Glossary
Custom Study Schedules
Multistate Packages
The CE Shop Pros and Cons
Offline Learning: Every single aspect of this course material can be downloaded and completed offline. Even better, your course progress will automatically update when you reconnect to the internet.
Business Building Course: The CE Shop also offers a business building course to help you get your career started now that you've earned your license.
Limited Instructor Support: Students can ask questions, but interaction with teachers is fairly limited. There are no live lessons or tutoring options currently available.
Bottom Line
I highly recommend checking out this course if you'd like to control your study pace when earning your 45 CE hours.
Save $100 on The CE Shop Pre-Licensing Education
35 uses today
Last Used: 22 hours
---
3. Kaplan Real Estate Education Course Review

Kaplan's modular format ensures that you only learn about real estate topics that apply to your career, whether that's consumer protection or risk management.
Course Details
Kaplan offers real estate continuing education courses in 3 different formats: On Demand, Live Online, and Textbook Learning. Any customer can easily pick and choose the subjects that interest them the most before buying anything. Students can also easily take their learning on the go; everything Kaplan has to offer works on mobile devices. This makes it easy to get a little bit of studying done whenever you've got a break during the day.
Kaplan Features
8 Course Bundle
Live and On Demand Courses
CAR (California Association of Realtors) Partnership
Real Estate Textbooks
6 Month Access Period
Kaplan Real Estate Pros and Cons
Mobile Friendly: This course is fully compatible with all mobile devices, making it easy to study on the go.
Pick and Choose Subjects: Kaplan offers a wide range of online courses that tackle different aspects of the profession. This is done so you can pick and choose the subjects that apply to your work.
2nd Renewal Focus: Unlike with other states, California has different requirements for your 1st and 2nd license renewals. Kaplan's content focuses almost exclusively on subsequent renewals, so you should consider The CE Shop instead if that's what you're looking for.
Bottom Line
Anyone who wants a more focused self study experience should give this course a shot.
---
4. Mbition California Real Estate Continuing Education Review

Mbition's course focuses almost entirely on textbook learning, backed up by instructor support.
Course Details
This real estate license renewal course is very different from the others on this list. It consists of a series of textbooks and practice problems; each of these can be completed at whatever pace you like. Whenever you have trouble, you can easily contact a teacher for some extra help. This is in stark contrast to the more in depth lesson based study courses. Still, this can be worth your time if you just want to take your time earning your 45 CE credits.
Mbition Features
5 Ebooks and Textbooks
Math Master Course
Instructor Support
1,000 Practice Problems
Course Bundles
Mbition Pros and Cons
Bonus Math Class: With an upgraded package, you can also get a crash course in the type of math you'll be expected to know when working as a real estate agent.
Teacher Support: At any time during your studies, you can speak with your instructor for some extra help with any section of their curriculum.
Limited Format: You will only learn about California real estate through a series of textbooks and ebooks. If you want lecture content, consider Colibri Real Estate instead.
Bottom Line
Sign up for this program if you'd like to set your own pace when working on your California real estate CEs.
---
California Real Estate Continuing Education FAQs
Q: How many hours of continuing education must a California license complete in order to renew a real estate license?
A: California's Department of Real Estate requires you to complete 45 hours of continuing education every 4 years.
Q: How much does it cost to renew a real estate license in California?
A: The base fee for a license renewal is $245. However, late renewals will bring that up to $367, so make sure you pay as early as possible.
Q: How much does a real estate agent make in California?
A: ZipRecruiter reports that California real estate agents make an average of $82k each year.