---
Below you will find a comparison of the best online real estate schools on the market. We have ranked them based on our experiences and our internal research tools. We list the PROS and CONS of each to help you make a better decision. Each has earned our highest internal ratings which is why they appear in our list of best online real estate schools.
---
BEST OVERALL
Real Estate Express is our best overall online real estate school winner. They have a long track record, great course content, amazing packages and overall, the best education.
BEST PLATFORM
AceableAgent is our winning pick for the best learning platform. Their interactive learning interface is the best on the market but they have limited package options.
MOST OPTIONS
The CE Shop is our best choice for the most package options. They offer packages to suit just about anyone with any budget but, not our overall best pick.

---
Best Online Real Estate School Ranking & Comparison
Real Estate Express has been around since 1996 so it's the oldest online real estate school on the market. This means they have a long track record and a good reputation. On top of this they have pre-license courses for a wide variety of states so most people can get educated here. They also offer a pass or don't pay guarantee which means you have nothing to lose by signing up. The only downside to Real Estate Express is that their courses are mainly text based. This means learning is more like reading a college textbook and then answering questions based on that. However, if you apply yourself you can get all the education you need to pass your state exam so that's really what matters most.
AceableAgent is one of the newest additions to the online real estate school space. Although it is newer than some, it is by far the most advanced and modern course on the market. The interactive and intuitive content makes learning fun and easy. With some of the highest passing rates in the industry, we had to pick them as our second best online real estate school. The main drawback is they're only established in 11 states so far.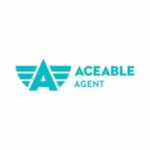 Up to 20% Savings on Aceable Agent Exam Packages
41 uses today
Last Used: 11 hours
The CE Shop is absolutely one of the top online real estate schools on the market. The platform used to administer the course is easy to use. Material is very easy to digest because it's given in bite sized segments with short quizzes throughout. The CE Shop also has a long track and is available in more states than any other online real estate school. We highly recommend this real estate school and it's our number two pick of all online real estate schools on the market.
Prep Agent is an excellent online-only resource for a wide range of students. They offer some features that you won't find in most online real estate courses, such as audio-only lectures that are perfect for multitasking. They also offer a week-long or month-long subscription for a reduced price; this is ideal if you don't have a lot of time to prepare for your exam. However, their year-long Premium package is the best deal and comes with the most features, which is why we recommend it over the rest of their catalog.
CompuCram offers a web-based online study program for real estate agents and brokers in nearly every state. Their study materials are primarily based on building your vocabulary; this includes flashcards, fill-in-the-blank, and matching exercises. All of these materials can be accessed on your phone, tablet or computer, and it's easy to switch between multiple devices if you need to. And when you consider the impressive learning technology this program uses to track your progress, it's very easy for us to recommend this real estate prep course.
Mbition (Formerly OnCourse Learning) has an amazing online real estate education program. Their course options deliver the content in a modern, interactive format making the learning process easy and fun. While we do not like the fact that they only give you two passing attempts for the final exam, their course layout and flow can help most people pass the final exam without needing more chances. We definitely recommend this course for those looking to get their real estate license.

Online Ed is a robust platform for professionals interested in becoming professional real estate agents, appraisers, and mortgage loan operators. They offer a great deal of flexibility in how you approach your education, whether you only need to meet a few specific educational requirements to finish your certification or whether you need to start from the very beginning. In either situation, they offer everything you need to become fully certified within their online platform, even if you prefer to study on your smartphone or tablet.
Kaplan Real Estate Education
Kaplan Real Estate Education has been around for many years so they have a good reputation overall in the real estate educational industry. Owned by the Dearborn Real Estate company, they have a long history of providing great real estate education material. Kaplan Real Estate Education has high pass rates which means their system is working to teach students what they need to know to pass state exams. The main drawbacks of this program is their course platform is not as sleek and modern as other courses on the market. Overall though, this is a great real estate course to help you get your pre-license education.