If you're looking for the best real estate broker classes online, you're already aware of an important real estate industry fact – being a broker is usually a more lucrative career than being an agent.
With the potential to earn around well over six figures per year, surpassing the income of real estate sales agents, and the added advantage of attracting high-profile clients, the path to becoming a broker is undeniably rewarding.
However, the journey requires careful preparation and dedication. To help you navigate this path to success, we have curated a list of the best online real estate broker license courses. Each of these courses offers unique features and advantages that set them apart from the competition. Discover how these courses can pave the way for a flourishing career in real estate.
---
1. Colibri Real Estate (Real Estate Express) Broker Course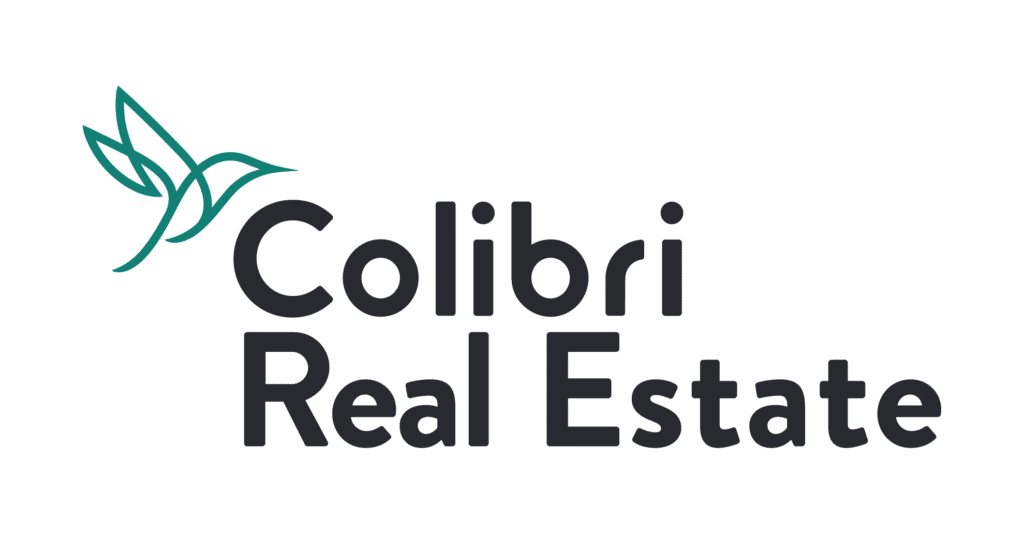 Formerly known as Real Estate Express, Colibri Real Estate has been the top contender for online real estate schools for many years.
Real estate professionals looking to start or boost a real estate career often appreciate how Colibri blends learning styles to provide online real estate classes that are both informative and exciting. If you're with Colibri, you'll never have to get bored when preparing to become a real estate broker.
Course Details
Colibri Real Estate is an online real estate school that easily appeals to every student. Anyone interested in earning their real estate license will easily learn what they need to know through a blend of video lessons, practice exams, e-books, instructor support, and more. You will not feel left out here, no matter what your learning style is.
If you want to become a real estate agent, this online real estate school has something for you. Getting your broker license is also a focus of their exam prep courses.
Colibri Real Estate Features
225 Study Hours
Real Estate Ebooks with a Math Focus
State-Approved Instructor Support
Discussion Board
Colibri Real Estate Pros and Cons
24/7 Access: Students can access and complete lessons at any time. This is convenient for anyone who works overnight shifts or has other time commitments.
 Instructor Support: Every teacher with Colibri Real Estate can be contacted at any time for some extra help with your studying. This makes the course feel more personal, despite the fact that you take it from home.
Multi-Format: Classes can be taken as on-demand self-study lessons or as live online classroom experiences. This is another way this real estate exam prep course helps you feel like you're part of a larger community of students.
Course Expiration Extension: Like many online real estate licensing exam prep courses, access to Colibri's program expires after six months. Fortunately, there is an extension for their course offerings that will allow you access to their online course after the first 180 days.
Bottom Line:
Colibri Real Estate is a top online real estate school offering informative and engaging classes. With 24/7 access, instructor support, and flexible formats, it caters to diverse learning styles. While the course has a standard expiration period, an extension option is available for continued access.
Colibri Real Estate: $205 Off Ultimate Learning Course
35 uses today
Last Used: 14 hours
Colibri Real Estate: $182 Off Ultimate Learning Course
36 uses today
Last Used: 9 days
---
2. The CE Shop Real Estate Broker Course Review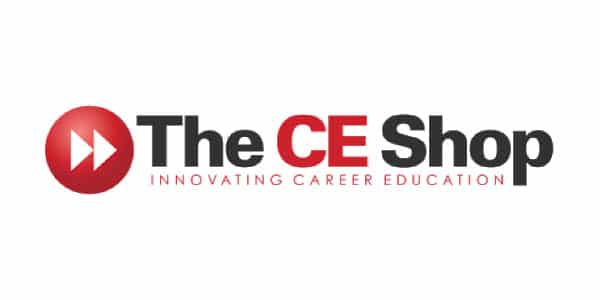 Not only is The CE Shop a great resource for real estate brokers just starting out, but it's also a great way to secure continuing education courses in order to maintain your professional standing. From pre-licensing courses to continuing education classes, the CE Shop has you covered.
Course Details
Students typically use The CE Shop for their tailored study experience. Your real estate broker course will constantly shift to focus on areas you need extra help with as you study. As a result, each lesson ends up being perfectly tailored to your needs.
The number of online courses and details of the class really depend on the real estate licensing requirements of your state. For example, Texas requires nine 30-hour courses to get your broker license. Tennessee only requires two.
Thankfully, the CE Shop has done its homework on online education for each state and can tell you exactly how many hours you'll need to become a licensed real estate agent or broker.
The CE Shop Features
Four Different Course Offerings
Video Lessons and Unlimited Practice Exams
Study Schedule and Downloadable Resources
24/7 Course Access
The CE Shop Pros and Cons
Tailored Feedback: You'll receive regular feedback on which topics you've mastered and where you need to focus on next as you work through the course. Need more help on fair housing or real estate marketing? Having trouble with real estate law or property management? Or maybe you're confused about the buying and selling process. This course acts like a personal coach that guides you through the entire learning process.
Course Demo: Anyone curious about this course can try it out for free through CE Shop's interactive online course demo. The fact that you can try out their exam prep packages and exam prep materials says a lot about the quality of the CE Shop's interactive courses. Other online real estate programs rarely offer this to aspiring real estate agents.
Lack of Live Instruction: The CE Shop primarily offers self-paced, online courses, which means there is no live instruction available. This may be a drawback for students who prefer interactive and real-time learning experiences or those who benefit from direct interaction with instructors in a traditional classroom setting. So, if you love in-person classes or feel you learn better through an in-person class, you'll want to choose a different real estate course.
Bottom Line:
The CE Shop is a versatile resource for aspiring real estate brokers and professionals seeking continuing education. With tailored study experiences and state-specific course offerings, it caters to individual needs. Pros include tailored feedback and a course demo feature, while a potential con is the absence of live instruction.
---
3. Prep Agent RE Broker Exam Review

Students who prefer to learn independently will love the powerful technology behind Prep Agent's online real estate school.
Course Details
Prep Agent relies heavily on lessons paired with practice exams to prepare you for the broker exam. Everything you learn in an audio or video lesson is tested and reinforced by an exam immediately afterward. Applying the knowledge immediately after learning it makes remembering everything much easier. Plus, you can see how well you've responded to each lesson as soon as you've completed them.
Prep Agent Features
75+ Video Lessons and Audio Lessons
Online Flashcards and 100+ Page Ebook
Weekly Live Webinars
PrepAgent Pros and Cons
Affordable: Prep Agent is one of the most reasonably priced courses on this list. Even their most expensive course only costs $99.
Audio Lessons: Prep Agent includes a series of audio lessons as part of their broker licensing exam curriculum. These are great for people who like to study on the go or multitask.
No Pass Guarantee: Unlike other courses on this list, Prep Agent's courses don't come with a pass guarantee. This means you won't receive any money back if you fail your exam after using their course to study.
Bottom Line:
Prep Agent is a pretty safe bet as far as prep courses are concerned. They're a more traditional course and only use tried and true methods; however, Colibri Real Estate may be a better fit if you're worried about the lack of a pass guarantee.
---
4. CompuCram Online Real Estate Broker Class

Course Details
CompuCram is a traditional self-study course. Students have access to video lessons, study notes, practice exams, and more after signing up. Each study material feeds into another one to ensure that you can follow an effective study plan. Completing everything included in the course will practically guarantee an excellent score on the real estate broker exam.
CompuCram Features
Self-Paced with PDF Study Guides
Video Lessons Included
Industry Expert Instructors
Money Back Guarantee
CompuCram Pros and Cons
Self-Paced: Students have a great deal of freedom when working their way through this course. They can set their own pace and work whenever they want— although the lack of live material may be troublesome if that's what you prefer.
Expert Instructors: Every lesson included in this course has been crafted by a highly qualified instructor. Each teacher has years of experience as a teacher, and in real estate, so you'll get the benefit of their combined expertise.
No Live Learning: This course is entirely self-study, online learning based, with no live instruction. I recommend checking out Colibri Real Estate if that's what you're looking for to help you earn a real estate license online.
Limited Information Availability: One drawback of this program is the lack of comprehensive information available online, including on Compucram's website. The absence of the ability to test it out or review the test prep components makes it challenging for some real estate agents to feel confident in investing in this Texas real estate course.
Bottom Line:
CompuCram offers a self-paced real estate broker exam prep course with video lessons, study guides, and practice exams. While it benefits from expert instructors and a structured study plan, drawbacks include the lack of live learning options and limited information available online. Consider alternative options if live instruction or comprehensive information is preferred.
---
5. Online Ed Real Estate Broker License Course

All in all, you need to be pretty good at self-study to benefit from Online Ed's materials; they have an unconventional approach compared to other online real estate courses. Still, they're a good online school and have educational courses that can help you prepare for your state licensing exam.
Course Details
OnlineEd is an online real estate school with a self-study course that used to focus heavily on print textbooks. They now have online classes where each lesson is guided by both audio and video. Everything you learn is then reinforced by a series of quizzes and, eventually, a practice exam. It's effective, but you shouldn't expect a similar experience to one of the top online schools we've recommended.
Online Ed Features
PDF & EPUB eBook
Practice Tests
Test Simulator
Test-Taking Strategies
OnlineED Pros and Cons
Price Match: On their website, Online Ed says they price match competitors and other online real estate schools. So, if you're wanting to take their course at a cheaper price, give them a call.
No Time Limit: Students who pay for this course have no time limits and can work through it at whatever pace they wish. This can relieve a tremendous amount of pre-exam anxiety, which can have a positive effect on your final score
Limited Course Offerings: OnlineEd may have a more limited selection of real estate broker courses compared to other providers. This can be a disadvantage if you're looking for a specific course or specialized topics that are not available in their offerings.
Course Structure and Engagement: Some users have reported that OnlineEd's course structure and engagement level could be improved. The materials and delivery may not be as engaging or interactive as desired, potentially making the learning experience less stimulating or effective.
Bottom Line:
OnlineEd is a good online real estate school offering self-study courses. While they provide features like price matching and no time limits, some users have reported issues with course structure and engagement. Overall, OnlineEd can help prepare for state licensing exams, but students should consider their learning styles and preferences before enrolling.
---
Online Real Estate Schools FAQs
What is the hardest state to become a real estate broker?
The answer to this question is subjective, but in general, Colorado and Texas are considered two of the most difficult states to become a real estate broker in. This is because of thier education and experience requirements. For example, Texas requires 270 hours of pre-licensing education for broker candidates, while Colorado requires 168 hours. Texas necessitates that applicants have been actively licensed as a real estate agent for at least four years before being eligible to apply for a broker license.
Can you take the Florida real estate broker exam online?
In most cases, no. In Florida, the real estate broker exam is typically administered in person at designated testing centers. It is important to note that policies and procedures can change, so it is recommended to check the latest information from the Florida Department of Business and Professional Regulation (DBPR) or the official exam provider for the most up-to-date details on the examination process.
Which course is best for real estate?
When it comes to online real estate schools, we prefer Colibri Real Estate over Kaplan Real Estate Education and other top contenders. Colibri is dedicated to helping real estate professionals earn their broker license, complete continuing education courses, and much more through their online real estate classes. Best of all, you can work at your own pace while doing so!