Anyone who works in the real estate industry understands that becoming a broker is a great career path. Your potential earnings increase when compared to real estate sales agents — approximately $60,000 a year compared to $43,000 — and you'll be much more qualified to land big clients. However, you need to put in the work before you can reap the benefits— after all, becoming a real estate broker can be difficult if you don't plan ahead of time.
That's why I recommend checking out one of these online real estate broker license courses. Each of them has something special to offer that puts them above the competition. Read on to see just what they can do for you!
---
1. Colibri Real Estate Broker Exam Prep Course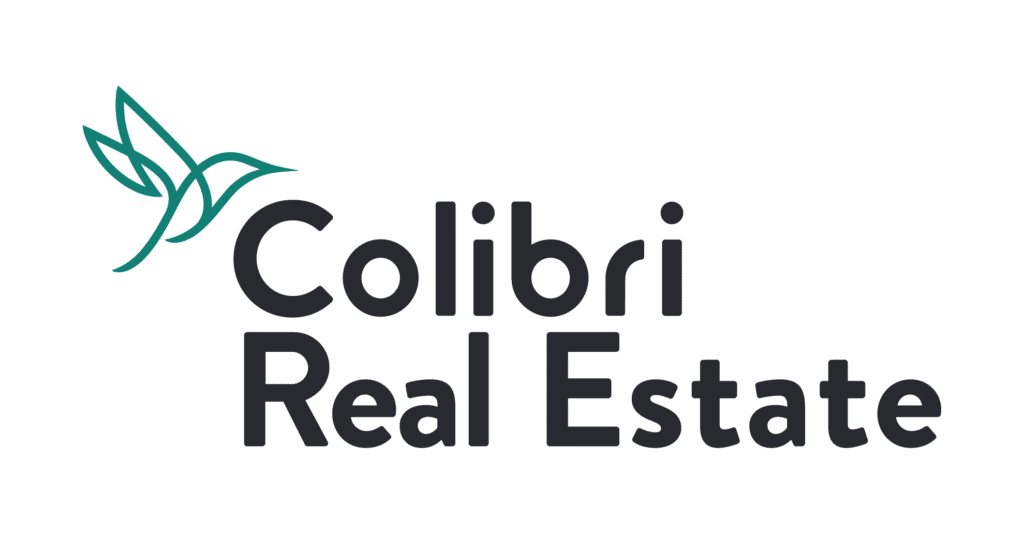 Colibri Real Estate blends learning styles so you never get bored when preparing to become a real estate broker.
Course Details
Colibri Real Estate easily appeals to every student through a wide range of study resources. Anyone interested in earning their real estate license will easily learn what they need to know through a blend of video lessons, practice exams, e-books, instructor support, and more. You will not feel left out here no matter what your learning style is.
Colibri Real Estate Features
225 Study Hours
Real Estate Ebooks
State Approved Instructor Support
Discussion Board
Printed Course Textbooks
Colibri Real Estate Pros and Cons
24/7 Access: Students can access and complete lessons at any time. This is convenient for anyone who works overnight shifts or have other time commitments.Item 2
 Instructor Support: Every teacher with Colibri Real Estate can be contacted at any time for some extra help with your studying. This makes the course feel more personal, despite the fact that you take it from home.
Multi-Format: Classes can be taken as on demand self study lessons or as live online classroom experiences. This is another way this real estate exam prep course helps you feel like you're part of a larger community of students.
Bottom Line:
Colibri Real Estate includes you as part of a larger student community, which is one of the reasons why they effortlessly help students pass the broker exam on their first try. Make sure to try this course out as soon as possible.
Colibri Real Estate: $137 Off Ultimate Learning Course
40 uses today
Last Used: 10 hours
---
2. The CE Shop Real Estate Broker Course Review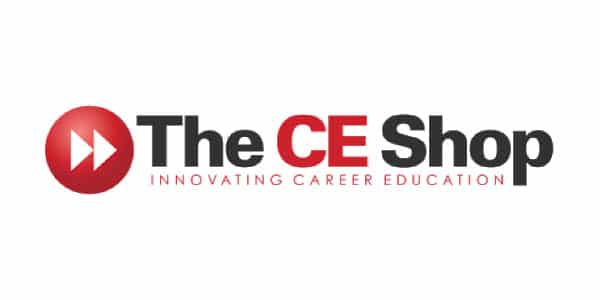 Not only is The CE Shop a great resource for real estate brokers just starting out, but it's also a great way to continue your education in order to maintain your professional standing.
Course Details
Students typically use The CE Shop for their tailored study experience. Your real estate broker course will constantly shift to focus on areas you need extra help with as you study. As a result, each lesson ends up being perfectly tailored to your needs. This also extends to the type of materials you use; The CE Shop keeps track of which study methods best suit you and recommend them over other materials.
The CE Shop Features
Math Handbook
Video Lessons
Unlimited Practice Exams
78+ Hours of Instruction
24/7 Course Access
The CE Shop Pros and Cons
Tailored Feedback: You'll receive regular feedback on which topics you've mastered and where you need to focus on next as you work through the course. Think of it like a personal coach that guides you through the entire process.
Course Demo: Anyone curious about this course can try it out for free through CE Shop's interactive online course demo.
Limited Hours: Some states (such as California) ask you to complete hundreds of mandatory study hours before testing for a license. Unfortunately, the CE Shop only offers up to 135, so you may need to go elsewhere to earn the remaining hours required for your education.
Bottom Line:
The CE Shop is a great choice for anyone who wants a more tailored study experience, but they're also the ideal pick for all your post licensing classes as well.
Save $100 on The CE Shop Pre-Licensing Education
39 uses today
Last Used: 22 hours
---
3. Prep Agent RE Broker Exam Review

Students who prefer to learn independently will love the powerful technology behind Prep Agent's online real estate school.
Course Details
Prep Agent relies heavily on lessons paired with practice exams to prepare you for the broker exam. Everything you learn in an audio or video lesson is tested and reinforced by an exam immediately afterwards. Applying the knowledge immediately after learning it makes remembering everything much easier. Plus, you can see how well you've responded to each lesson as soon as you've completed them.
Prep Agent Features
75+ Video Lessons
Audio Lessons
Online Flashcards
100+ Page Ebook
Weekly Live Webinars
PrepAgent Pros and Cons
Affordable: Prep Agent is one of the most reasonably priced courses on this list. Even their most expensive course only costs $99.
Audio Lessons: Prep Agent includes a series of audio lessons as part of their broker licensing exam curriculum. These are great for people who like to study on the go or multitask.
No Pass Guarantee: Unlike other courses on this list, Prep Agent's courses don't come with a pass guarantee. This means you won't receive any money back if you fail your exam after using their course to study.
Bottom Line:
Prep Agent is a pretty safe bet as far as prep courses are concerned. They're a more traditional course and only use tried and true methods; however, Colibri Real Estate may be a better fit if you're worried about the lack of a pass guarantee.
Save 20% on Prep Agent Real Estate Courses
37 uses today
Last Used: 22 hours
---
4. CompuCram Online Real Estate Broker Class

Course Details
CompuCram is a traditional self study course. Students have access to video lessons, study notes, practice exams, and more after signing up. Each study material feeds into another one to ensure that you can follow an effective study plan. Completing everything included with the course will practically guarantee an excellent score on the real estate broker exam.
CompuCram Features
Self Paced
PDF Study Guides
Video Lessons
Industry Expert Instructors
Money Back Guarantee
CompuCram Pros and Cons
Self Paced: Students have a great deal of freedom when working their way through this course. They can set their own pace and work whenever they want— although the lack of live material may be troublesome if that's what you prefer.
Expert Instructors: Every lesson included with this course has been crafted by a highly qualified instructor. Each teacher has years of experience as a teacher and in real estate, so you'll get the benefit of their combined expertise.
No Live Learning: This course is entirely self study based with no live instruction. I recommend checking out Colibri Real Estate if that's what you're looking for to help you earn a real estate license online.
Bottom Line:
CompuCram is a good choice for anyone solely interested in self study materials. However, the lack of live study will have a different effect if you prefer to learn in a group of students, so keep that in mind before enrolling..
---
5. Online Ed Real Estate Broker License Course

All in all, you need to be pretty good at self study to benefit from Online Ed's materials; they have an unconventional approach compared to other online real estate courses.
Course Details
Online Ed's program is very different compared to the other courses on this list. It's a self-study course focusing heavily on print textbooks. Each lesson is guided by assigned reading from your materials. Everything you learn is then reinforced by a series of quizzes and eventually a practice exam. It's effective, but you shouldn't expect a similar experience to one of the top courses on our list.
Online Ed Features
5 Course Bundle
Bound Textbooks
225 Credit Hours
Printable Course Certificate
5 Practice Exams
OnlineED Pros and Cons
Print Materials: Online Ed includes a set of print textbooks that can be kept past the end of the course. This can last longer than the eBooks included with many other courses, which makes them a valuable resource if you ever need to brush up on key concepts later in your career.
No Time Limit: Students who pay for this course have no time limits and can work through it at whatever pace they wish. This can relieve a tremendous amount of pre-exam anxiety, which can have a positive effect on your final score.
Text Only: Online Ed's broker courses only consist of a self study textbook and practice exams. There are no video or audio lectures like The CE Shop, nor are there any live classes like Colibri Real Estate.
Bottom Line:
I recommend this course to anyone who likes to learn out of workbooks. You'll be on your own for this one, so make sure you're okay with looking for clarification on your own.
---
6. Mbition RE Broker Exam Prep Course

Although they're at the bottom of our list, Mbition is still a perfectly acceptable option for new real estate agents looking for online courses to become brokers.
Course Details
Students enrolled in this course primarily learn through webinars, textbooks, and practice exams. These are available on demand and each aspect of the course supports other lessons. Mbition wants you to understand concepts, not just memorize them; that's why their quizzes focus on problem solving using what you've learned in each lesson.
Mbition Features
5 Textbooks
Video Lessons
Mathmaster Course
5 Practice Exams
225 Credit Hours
Mbition Pros and Cons
Textbooks: Mbition includes 5 different textbooks that reinforce what you learn in each lesson and better prepare you for the exam. If you prefer to read through text passages to understand core concepts, this is an invaluable resource for your real estate education.
Bonus Math Course: Math is an essential skill for any real estate broker. That's why Mbition bundles in additional Mathmaster lessons with your course— making this a must-have for any aspiring realtor who struggles with math.
Price: At $300, this is one of the more expensive real estate broker courses on this list. However, the additional features make this an ideal resource if you fit the specific criteria outlined above; otherwise, you can save money with The CE Shop instead.
Bottom Line:
Mbition offers an excellent traditional self study course. Try this one out for a straightforward, no nonsense approach to the broker exam!