Now that you've earned your real estate license, you'll need to keep an eye on your continuing education. The Texas Real Estate Commission requires you to complete 18 hours of continuing education every 4 years to maintain your real estate broker license or sales agent license.
If you want to quickly meet these requirements, the best way to do so is by using one of the best online real estate courses that offer continuing education.
Keep reading for a list of the best online Texas real estate continuing education courses in the business. Each of them has something unique to offer when helping you maintain your real estate license.
---
1. Colibri Real Estate Continuing Education Course Review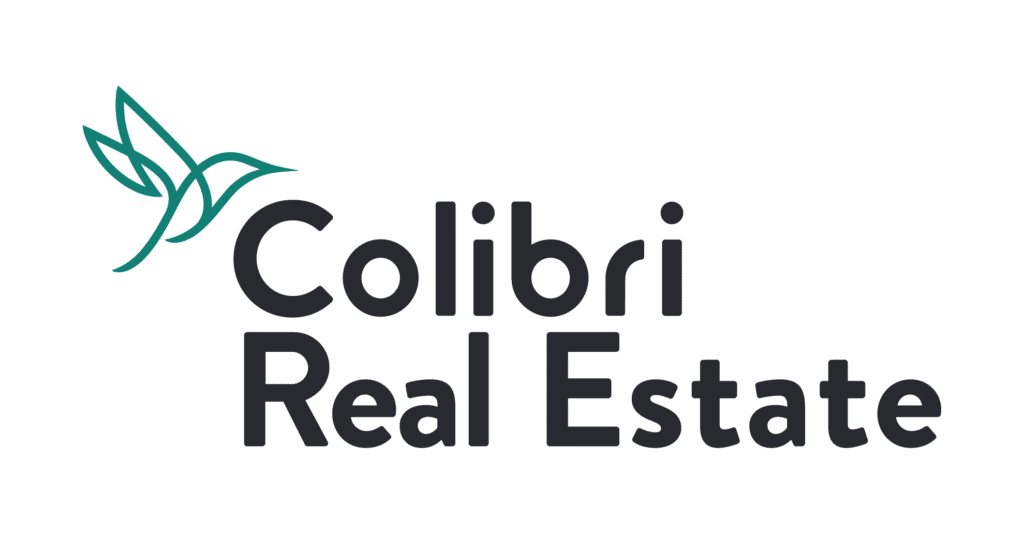 Colibri Real Estate online program makes it easy to earn your real estate CEs. And as their name implies, it's a great way to save a ton of time while doing so!
Course Details
Colibri Real Estate offers a series of live or on demand video lessons detailing state specific information for Texas real estate sales agents. Each lesson is accessed through an easy to use dashboard where you can track your progress as you work through the course. 
Plus, you've got plenty of bonus materials like flashcards or textbooks that you can use to study offline between lessons. You can also speak with other students for extra study help as you work your way through each CE lesson.
Colibri Real Estate Features
State Approved Courses
3 Real Estate EBooks
24/7 Course Access
Digital Flashcards
Chapter Printing
Colibri Real Estate Pros and Cons
State Approved Lessons: All lessons included with this course are fully state approved and contain relevant information about Texas real estate.
Chapter Printing: Anyone can print out full chapters of this course for offline studying.
Easy Navigation: Every aspect of this course has been designed to be easy to navigate so you never get lost while learning.
Bottom Line
Colibri Real Estate wide range of course materials makes them extremely effective at developing your Texas specific real estate knowledge.
Colibri Real Estate: $135 Off Ultimate Learning Course
38 uses today
Last Used: 7 hours
---
2. Aceable Agent Real Estate Continuing Education Course

Aceable Agent is an excellent study option for anyone who likes to study independently while still having access to live lecture content.
Course Details
Once you sign up for Aceable Agent, you immediately gain access to a full 18 hour CE course. Each lesson has an option for full narration so you can follow along while commuting. Plus, students can test their knowledge against a range of practice problems. You can also watch 5 live webinars a week for a chance to interact with your teacher and ask questions. Each webinar is then made available on demand in case you need to reference it again.
Aceable Agent Features
18 Hour Course
Fully Narrated Course
5 Course Bundle
Mobile Friendly
Weekly Live Webinars
Aceable Agent Pros and Cons
Audio Lessons: This course comes with audio lessons that can be listened to while driving or doing chores around the house. This is a great way to multitask without falling behind on your studies.
Quick Reporting: All CEs from Aceable Agent courses are reported to the Texas Real Estate Commission within 10 days. This way, you can quickly get approved for your license renewal and continue working without any interruptions.
Limited Tutoring: Students can get some tutoring, but only for 1 hour total. All other interactions with your teacher are done through live webinars.
Bottom Line
Aceable Agent excels at giving students lessons in whatever format they like best. This makes them one of the most convenient and hassle-free ways to maintain an active real estate license in Texas.
---
3. The CE Shop Real Estate Continuing Education

The CE Shop provides excellent self study materials, but they're not a good fit if you want to study with live lectures or personal tutoring.
Course Details
The CE Shop focuses exclusively on self study lessons for their real estate continuing education courses. After signing up, you'll work through video lessons and practice exams to learn relevant and up-to-date information regarding the Texas real estate industry and market. Flashcards and other downloadable resources are also available on top of lessons; it's a welcome variety that prevents you from feeling burned out studying one.
CE Shop Features
5 Online Interactive CE Courses
24/7 Course Access
Real Estate Glossary
Downloadable Resources
Digital Flashcards
The CE Shop Pros and Cons
Custom Schedule: CE Shop courses help you build a custom study schedule based on your weekly availability. This allows you to structure your studying around any other time commitments.
Offline Materials: You can download almost everything in this course and view it offline. This is great if you live in an area with limited internet access, or if you just like to take your learning on the go.
No Live Lessons: Currently this course only offers self study CE materials for renewing your Texas real estate license. If you want to study with live webinars or tutoring, consider Aceable Agent instead.
Bottom Line
I recommend CE Shop for anyone who wants to set their own pace while earning the CEs required to renew their license.
---
4. Mbition Real Estate Continuing Education Course

Mbition's video lessons help you renew your Texas real estate license without breaking the bank.
Course Details
Mbition's course focuses heavily on video content to teach you about broker responsibility in real estate. Each video uses an engaging visual teaching style to keep your attention— and they succinctly cover one concept at a time. This makes it easy to follow along and learn what you need to know from each lesson. Several bonus materials are also available to help you reinforce what you've learned, such as a few textbooks and several digital flashcards.
Prep Agent Features
18 CE Hours
Digital Flashcards
Physical Textbooks
Frequent Free Updates
State Approved Classes
Mbition Pros and Cons
Video Lessons: Mbition offers a wide range of video lesson types. You can watch animated real estate prep videos, live webinars, and more.
Affordable: Mbition is easily the most affordable course on this list. In fact, their most expensive plan only costs $39.
Limited Bonus Materials: Students only get access to a limited amount of study materials outside of the main video lessons. There's no private tutoring like Aceable Agent, although they still provide a lot of helpful content worth your time and money.
Bottom Line
Mbition is an excellent value option for anyone who wants to save money while renewing their Texas real estate license.
---
5. Kaplan Real Estate Education Review

Kaplan's multiple course formats make it easy to find a class you like. They're also a trusted name in higher education that nearly every student will recognize.
Course Details
Kaplan offers a wide range of CE subjects in multiple formats. This gives you a great deal of freedom when building a course bundle to meet Texas real estate renewal requirements. You can choose to only learn subjects that apply to you in the format you like best— so it's easy to stay engaged while working through your 18 hours of continuing education.
Compucram Features
6 Month Course Access
Mobile Friendly
State Specific and National Courses
Pass Guarantee
Kaplan Real Estate Pros and Cons
Multiple Formats: Students can earn their CE hours through live online classes, on demand lessons, or home study textbooks.
Live Class Schedule: Live classes can be taken in many different time slots so you don't need to worry about clearing room in your schedule before signing up.
No Audio Content: Anyone who likes to learn on the go may have some difficulty doing so with Kaplan; they currently don't offer any audio-only format. If you prefer this kind of study material, check out Aceable Agent instead.
Bottom Line
Anyone with a busy work life would benefit from the amount of freedom this course gives you when building a study schedule.
---
Texas Real Estate Continuing Education FAQs
Q: How many CE hours are required for real estate in Texas?
A: According to the Texas Real Estate Commission, you need to complete 18 hours of continuing education every 2 years.
Q: How much does it cost to renew my real estate license in Texas?
A: The renewal fee for salesmen is currently $110, and it costs $217 to renew a broker license.
Q: How do I check my CE credits for real estate in Texas?
A: You can check with the Texas Real Estate Commission's license holder search to see how many CE hours you've logged for your current renewal period.