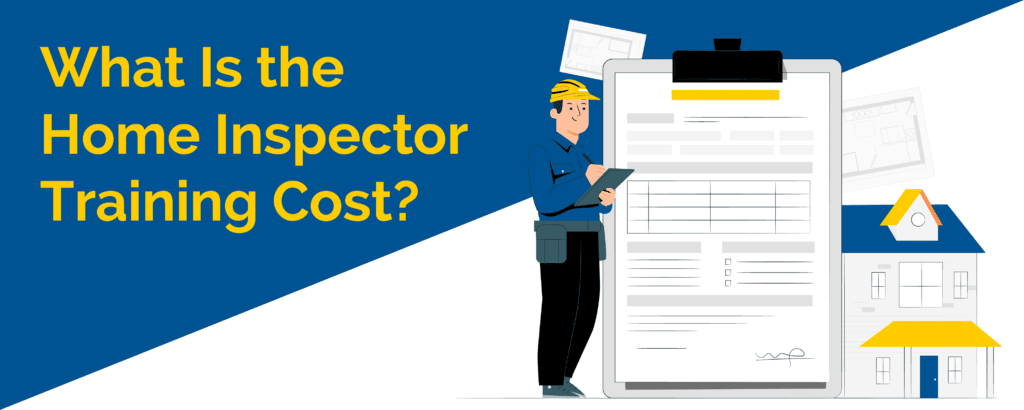 Are you thinking about getting into home inspection? Do you want to secure a home inspector license? Smart choice!
Home inspectors not only make bank, but they're also able to start careers in a growing market and keep a flexible schedule. They're even able to work for themselves.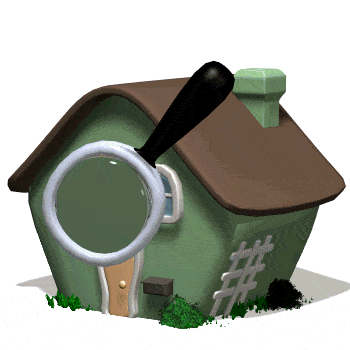 If you're considering becoming a real estate inspector, you're probably wondering how much home inspector training costs. The answer to this question really depends on the type of training you choose.
In this article, we'll break down the different types of training and their associated costs, so you can make an informed decision about what's right for you.
Type of Home Inspection Training
There are two main types of home inspector training: online and in-person. Online courses are typically more affordable than in-person courses, but they lack the hands-on experience that in-person classes offer.
In-person courses are more expensive, but they allow you to get hands-on experience. You'll also be able to interact with a qualified instructor as you work to become a home inspector.
Of course, your home inspection training program should reflect your values, needs, and budget.
Some home inspection courses are designed to let you learn while you work. So you don't have to worry about missing out on essential training just because you have other commitments.
So really, it's all about how you learn best.
Cost of Training
The cost of training can vary depending on the type of course you choose. Online courses typically range from $100 to $1,000, while in-person courses can cost anywhere from $500 to $2,500.
Many home inspection companies offer training programs as well. The cost of these programs can vary depending on the length and intensity of the program. They can also teach you how to make more money as a home inspector.
Some companies even offer paid internships or apprenticeships, which can give you the opportunity to get hands-on experience and field training while earning a home inspector salary.
These aren't easy to come by, though.
Choosing the Right Training Program
American home inspectors' training is typically divided into pre-licensing and continuing education.
Pre-licensing courses are designed to help you prepare for the National Home Inspector Exam (NHIE), which is required to become a licensed home inspector.
Continuing education courses, on the other hand, are optional but are highly recommended. These courses help you stay up-to-date on the latest industry trends and technologies.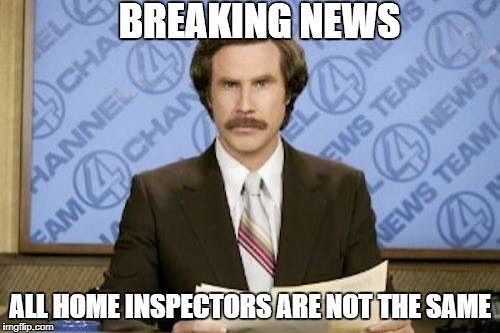 Still trying to decide which route to go?
An online course may be the right choice for you if you're looking for a more affordable option.
In the past, online programs were seen as inferior, but post-COVID-19, this isn't the case. In fact, research studies have shown that online learning can even produce equivalent or better student course performance.
The key is knowing what to look for in a home inspection training course.
The best inspector training programs are ones that:
Offer live lectures and classroom courses
Is designed to prepare you for the National Home Inspector Exam (NHIE)
Provide both print and online course material options
Host individual classes that allow you to work at your own pace
Are taught by industry experts/experienced instructors
You might also be interested in training programs that:
Provide high-quality inspector training materials at an affordable cost
Come with practice tools like digital flashcards and mock exams
Have bonus-course offerings for post-ed
Offer unlimited support
Regardless of which route you take, home inspector training programs are short and can usually be completed in less than a month.
---
How Long Is Home Inspector Training?
Professional home inspector training typically takes between two and four weeks to complete. However, the length of the training can vary depending on the type of course you take and your prior experience.
If you choose to take an online course, you may be able to complete the training in as little as two weeks. But if you opt for a classroom-based course, it may take longer to finish the training.
In total, you will need to have 80 hours of traditional classroom or virtual classroom education, as well as 40 hours of field experience. This equates to 10 actual inspections.
---
Home Inspector Certification Exam
To become a certified home inspector, you will need to pass the NHIE. Many candidates consider this when factoring in overall home inspection training costs.
This two-part exam covers both general home inspector training information and specific state requirements. So it's essential for prospective recruits to take this test to become certified home inspectors.
You will need to register for the NHIE through the Examination Board for Professional Home Inspectors (EBPHI) separately from enrolling in a course. However, some programs help with the process and even pay the final exam fee.
---
Preparing for the Home Inspection Training Exam
Exam preparation is crucial. The NHIE is a two-part computer-based exam that tests your knowledge of the home inspection industry.
The first part of the exam, the General Portion, is open-book and covers general home inspection topics. The second part of the exam, the Standards of Practice Portion, is closed-book and covers the InterNACHI Standards of Practice for Home Inspectors.
You can find study course materials for the NHIE on the InterNACHI website. These materials include a Practice Exam, Study Guide, and Webinars. However, keep in mind that they are usually not enough to replace a solid home inspector training program.
The cost of the NHIE in most states is $225. If you fail the exam, you will have to wait 30 days in order to retake the test. Moreover, you must pay the original fee each time you take the test.
Because the NHIE is a computer-based exam, you will need to find a testing center in your area that offers the exam. The testing center fee varies but is typically between $50 and $100.
---
Home Inspection Continuing Education
To maintain your certification, you will need to complete continuing education credits regularly. The requirements for how many credits you need and how often you need to take them will vary from state to state.
You can usually complete your continuing education credits online, and many home inspection companies offer their own courses that you can take for credit.
The cost of continuing education will vary depending on the provider and the length of the course.
---
Home Inspection Training Frequently Asked Questions
How Much Does Home Inspector Training Cost?
Home inspector training costs can vary depending on the type of training you choose to complete. But on average, you can expect to spend between $500 and $1,000 on training.
Some online courses may be cheaper, while more comprehensive in-person courses may be more expensive. Ultimately, the cost of training will depend on your specific needs and goals.
How Long is Home Inspector Training?
Average home inspection training courses range from a few days to a few weeks. Few last more than thirty days of attendance. However, it's important to remember that passing the national exam may require more time commitment.
Is it Hard to Make Money as a Home Inspector?
There are lots of ways to make money as a home inspector. This is especially true for those who inspect commercial buildings, get certified for radon inspections, or inspect structural systems. In addition, getting certified as a professional inspector or starting your own small business is a way to make more money as a home inspector.