This guide on how to get a real estate license in New York will walk you through the New York state license requirements, choosing prelicensure courses, real estate examinations, choosing a sponsoring broker, and finalizing your real estate license application.
Becoming a real estate agent in one of the most densely populated cities is a challenging career choice. However, if you are good at socializing and networking, you can build a referral base. With motivation, creativity, and hard work, you can earn serious money as a real estate agent in New York.
Once you become a real estate agent in New York, you can specialize in commercial real estate or residential real estate. Additionally, a real estate license opens the door to other career options in appraising, investing, management, etc.
Real estate is not an hourly or salaried position. Real estate agents earn income through commissions. Every time a sale or a rental is closed, you receive a percentage of the sale. The average commission for real estate is 5.7% of the value of the sale. The seller's agent and the buyer's agent split the commission evenly.
There are some excellent benefits to a career as a real estate salesperson. You are in control of how much money you want to earn when you want to work, and whether to work independently or as part of a team. To get into this lucrative career, you need to know how to get a real estate license in New York.
---
Real Estate License Requirements in New York
So you want to become a real estate agent in New York. The New York State Department of State regulates the process to get a real estate license in New York. You will need to understand and meet the real estate license requirements in New York.
You have to be 18 or older.
You must have a certificate of completion from a Department of State approved 75-hour qualifying real estate license prep course.
Sponsorship by a licensed New York real estate broker.
Achievement of a passing score on the New York real estate salesperson exam.
A background check clear of any felonies or sex offense convictions
When you apply for your real estate license, you must have a photo on record at the NYS DMV. If you don't have a valid NYS Driver License or Non-Driver ID with a photo, you must visit a DMV office to have your picture taken before applying for your real estate license.
---
Step One: Prelicensing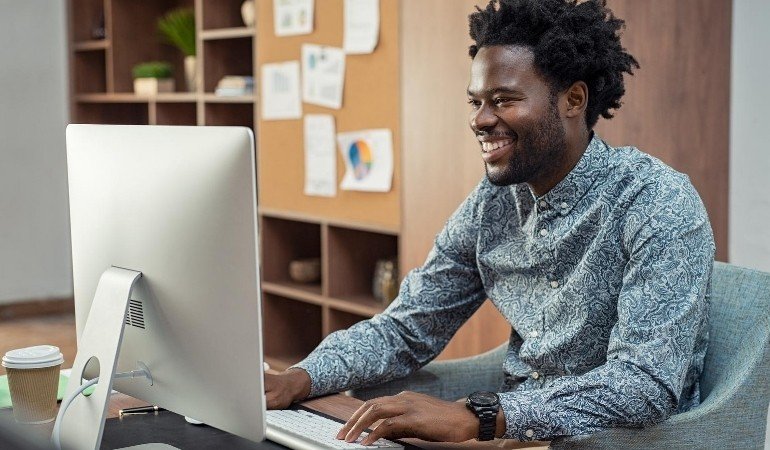 Enrolling in an approved prelicensure course is the first step to become a real estate agent in New York. Every person that wants to be a real estate agent is required to complete a 75-hour pre-licensing course approved by the state.
(SEE OUR LIST OF BEST ONLINE REAL ESTATE SCHOOLS IN NEW YORK)
To be considered an approved real estate license course provider or school in New York, the State of New York requires instruction and final exam testing over a prescribed number of hours in each of the following particular real estate salesperson topics.
License Law & Regulations 3 hours
This topic covers the purpose of licensing law, categories, duties, and responsibilities of real estate brokers and salespersons, initial license and continuing education requirements, the liabilities and penalties for violation of laws and regulations, and the nature of the independent contractor employee.
Agency Law 11 hours
This topic covers the definition of agency, fiduciary responsibilities, roles of agent and salesperson and broker, agency creation and compensation, types of agents, Single and Dual Agencies, and forms and disclosure policies.
Legal Aspects & Issues 10 hours
This topic covers the legal aspects of estates, interests, liens, easements, deeds, and title closing, adjustments, and costs.
Sales & Lease Contracts 3 hours
This topic covers the nature, provisions of, and preparation of leases and contracts.
Real Estate Financing 5 hours
This topic covers the critical principles of mortgage specific loans and payments, government-backed loans, FNMA, GNMA, Truth in Lending, PMI, Lender criteria for granting a loan, predatory lending, and subprime loans.
Regulations for Land Use 3 hours
This topic covers the nature of deed restrictions, covenants, zoning, building codes, and planning boards.
Construction & Environmental Issues 5 hours
This topic covers the concepts and importance of land use, site requirements, site use, structure, energy efficiencies, HVAC systems, guarantees and warranties, and today's environmental issues.
Valuation Process & Pricing Properties 3 hours
This topic covers the differences between appraisal, valuation, evaluation, and market value, comparative market analysis, the difference between price, cost, and value, as well as how to price properties.
Human Rights & Fair Housing 4 hours
This topic covers the Federal and State law, salesperson and broker responsibilities, and exemptions and exceptions.
Real Estate Math 1 hour
Municipal Agencies 2 hours
Property Insurance 2 hours
Taxes & Assessments 3 hours
Condominiums & Cooperatives 4 hours
This topic covers the nature and issues of condos, letters of intent, price changes, certificate of occupancy, title issues, closing costs, the definition of a cooperative, due diligence, documents necessary for the sale, etc.
Commercial & Investment Properties 10 hours
This topic covers the types of investment properties, property analysis, and terminology.
Income Tax Issues of Real Estate Transactions 3 hours
This topic covers the definition of and key points of the Taxpayer Relief Act of 1997, Federal income tax treatment of real estate, capital gains, tax rules on acquisition and financing, low-income housing incentives, and depreciation.
Mortgage Broker 1 hour
This topic covers the definition, requirements, and responsibilities of a mortgage broker, and the role of the mortgage broker in a real estate transaction.
Property Manager 2 hours
This topic covers the definition, functions of, types of, and licensing requirements for a property manager, the management agreement, differences between markets, and the obligations to the owner.
TOTAL of 75 Hours
You can choose from a myriad of educational providers that offer in-person courses or online instruction to complete the required 75 hours. Be sure the course you select is approved by the New York Department of State (NYDOS).
An in-person course is typically 20 individual class sessions, each of which is approximately 3.5 – 4 hours long. An in-person course allows you to interact with the instructors and meet other students face-to-face.
The average course completion time is approximately eight weeks, as you are usually tied to the individual class session schedule. Costs can vary from $375 to $1,000.
The state must approve all online real estate courses, and Arello, a third-party reviewer, is responsible for making sure the technology used in the online course is up to standard. Online prelicensure courses are usually much less expensive than in-person instructor-led courses. Costs can vary between $99 to $400.
Online courses typically consist of text-based lessons, after which you must complete a quiz before moving on in the course. Online courses allow you to take the course on your own time and at your own pace.
There may be providers that offer a hybrid of both, so do your research before settling on a prelicensure course.
---
Step Two: Final Prelicense Course Examinations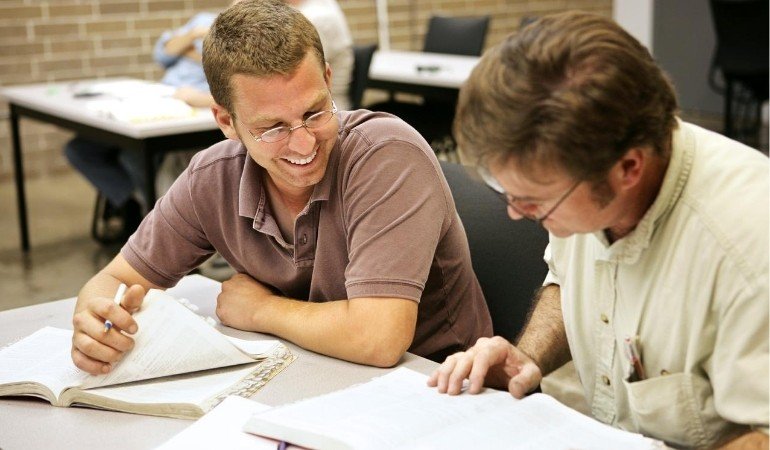 The surest way to become a real estate agent in New York is to achieve passing scores on your final pre-license course examinations. Most course providers design their end of course exam to mirror the state's exam content.
If you took the course at a physical real estate school, that is where you would take the exam. However, If you took an online course, the course provider would send you instructions on how to to take the test at a proctoring center closest to where you live.
After passing the exam, you'll receive a certificate of completion. Certificate completion is one of the critical steps in how to become a real estate agent in New York. It is required to be eligible to sit with the official New York state real estate salesperson exam.
---
Step Three: What you need to know about the Real Estate Salesperson Examination
A critical step to become a real estate agent in New York is to sign up for the state's exam via their registration portal, eAccessNY. The portal is the state's occupational licensing management system for several professions, so take a little time to learn the site layout.
Set up a free account and schedule a time and location to take your exam. There is a $15 fee to take the exam, and you can take the exam an unlimited amount of times.
The exam is a written, multiple-choice test of the required state real estate curriculum. You need to achieve a passing score of 70% or above to pass. You have 90 minutes to complete the entire exam.
Unlike many states, New York does not require you to have a sponsoring broker to take the exam.
On the test date, be sure to bring your government-issued, state-approved photo identification. Arrive with your printed "Summary of your Submission" page that you receive when you schedule the exam.
---
Step Four: Sponsoring Broker Mentorship
The last step to get a real estate license in New York is finding a sponsoring broker to guide you through your first year as an agent. Finding the right real estate brokerage to match your interests, market niche, and commission rate can take some time.
A large, national chain offers the advantage of name recognition, the ability to provide a lot of resources and state-of-the-art technology and pay higher commission rates.
The downside of working with a large, national chain is that the management structure exerts more control over its agents, processes tend to be more standardized, training is less individualized, and the culture is more corporate.
A smaller, boutique real estate brokerage might give you more personalized attention, hands-on training, and more independence in conducting transactions. The culture at a small agency is usually more intimate and social.
The downside of working with a small boutique real estate brokerage is that they may not offer a lot of marketing resources, technology may not be the most updated, and commission rates may be lower.
How do you find the right broker? Go to open houses, ask around, and research on the Internet and social media. Ask or consider these questions during your search:
What is the brokerage's reputation, both locally and nationally?
What kind of real estate agents do they seek?
Are their technology systems up-to-date?
Do they support agents with education and training?
What is the commission structure they offer?
Do they offer any benefits?
Do they provide agents with leads and marketing materials?
Is there room for advancement with the brokerage?
There are several brokers out there looking for new agents. The key is finding the one you feel most comfortable with, offers the most opportunity to learn from, and pays a decent commission rate while learning the ropes.
Residential Rental Brokers
Rentals are a great way to get started as a salesperson. Rentals are not as complicated as a home sale ,so that can close the deal faster. You could earn your first commission in less than a month.
Residential Sale Brokers
Residential sales require much more work and time than rentals, but the commissions are typically much higher.
Commercial Lease Brokers
Commercial leases include renting office and retail space. These deals require more time and experience, but the commissions can be very high.
Commercial Sales Brokers
Commercial sales include any multi-family residential real estate properties higher than four units, such as apartment buildings or condominium complexes.. These transactions are more specialized than single-family home sales and require more experience. However, the commissions often exceed $100,000 per deal.
---
Step Five: Background Check & Fingerprinting
In everything you read about the process to get a real estate license in New York, there is always a reference to getting a background check and getting your fingerprints taken.
---
Step Six: License Application
It is essential to complete your license application accurately to get a real estate license in New York. After passing the test and finding a sponsoring broker, apply for your license. The results of your NEW York state Salesperson real estate license exam are good for two years, so be sure to have applied for your license before exam results expire.
You can complete the application online using your eAccessNY account.
Log-in and enter the license number of your sponsoring broker.
Enter the personal information required.
Enter the school name where you completed your 75-hour real estate salesperson course.
Pay the application fee of $55 using a credit card, and click submit.
Your sponsoring broker must sign into their eAccessNY account to authorize the application.
Completing all six steps successfully is how to become a real estate agent in New York. Once you get a real estate license in New York, there are many options open to you in addition to a real estate salesperson. Many real estate agents go on to become property managers, real estate appraisers, or real estate investors. The earnings potential is high, and the career paths are unlimited once you decide to become a real estate agent in New York.