As you decided to become a real estate agent in Alabama, you want to know how to get a real estate license in Alabama. Congratulations! Find a comfortable seat as we explain the real estate license requirements in Alabama.
So it's essential for licensees to discuss options with their local real estate bureau to learn what steps they are able to follow. This includes requiring students to take a pre-licensing course, as well as renewing their license before it expires.
Many of these requirements also have associated fees. In order to get a real estate license in Alabama, students will need to be prepared to use their time efficiently and complete courses on time.
---
Step One: Meet the requirements to Get a Real Estate License in Alabama
AREC has specific minimum requirements that an applicant must meet to get a real estate license in Alabama.
Real estate license requirement in Alabama include:
Among the most straightforward requirements to become a real estate agent in Alabama: you must be at least 19 years old. Those who wish to become real estate in Alabama will need to present the appropriate legal documentation to work in the United States. Another option is if they are a foreigner with permanent resident status. You must be a resident of Alabama. If one is not a resident of Alabama, they can still qualify if you are willing to sign a declaration that you accept the jurisdiction of the AREC. Having a high school diploma or GED
It is essential that you know that AREC has the authority to deny an application form if the applicant has been involved or found guilty of a felony. Any felony involving moral turpitude is also subject to this. Having a conviction on your record doesn't automatically disqualify you from obtaining a real estate license, but you may need to explain the circumstances and receive special permission. A previous rejection or revocation of application or license can also prevent licensure.
If you don't meet these real estate license requirements in Alabama within the past two years, you have applied and been refused or held a license and revoked it. It is possible to apply for two years after any refusal or revocation, but a special approval from AREC will be required.
---
Step Two: Earn Your High School Diploma
AREC only requires that you have your high school diploma or equivalent, such as a GED, to become a real estate agent in Alabama.
---
Step Three: Enroll in A Real Estate Pre-licensing Course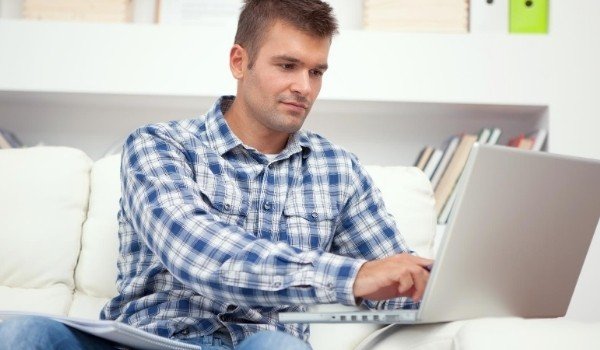 Different states have varying requirements for pre-licensing classes and licensing applications. Check with ARECS site to understand the full requirements to get a real estate license in Alabama.
Requirements
To become a real estate agent in Alabama, you need to spend 60 hours in real estate pre-licensing classes.
Alabama is among the states where ambitious real estate agents have to have a lot more hours than most other states in terms of pre-licensing matters. They require you to do 60 hours of real estate education.
During these courses, students will learn about local real estate laws and guidelines and those relating to real estate at a national level. As you work to reach your pre-licensing hours, there are courses you can take.
Each of these courses is broken down into smaller modules, allowing you to build on what you are learning during each course.
When looking for licensing courses, there are several options in the state. Several colleges and business schools offer real estate pre-licensing classes. Learning with other students in the classroom is a good option. Thus, you also have access to an instructor if you want personal guidance on the information you learn in all classes.
Those looking to become licensed also can take the course online, for example, through a company like Colibri Real Estate or The CE Shop. Independent learners who are more successful when they can work at a more comfortable pace may find this is an ideal option.
Whatever you choose, the state of Alabama must approve the program. If you select a program that is not approved, the courses may not apply, so you will need to continue your prior authorization course to work on your license.
Make sure the program you choose can provide you with copies and a certificate of completion. You must be able to submit such documents as you continue during the licensing process. This is an important decision on your journey.
So, be sure to enroll in a school with a good reputation, which will provide quality content and tutors, and focus on positive learning outcomes. Your real estate licensing training is difficult and comprehensive, but it is also a springboard to a successful career.
---
Step Four: Run The State License Test
After passing the course, you have six months to complete the exam. If this period elapses before passing the exam, you will need to retake the course to become a member again. However, it can be taken within 3 hours.
The exam will have 100 questions in a multiple-choice format. It will cover both national as well as state principles and legislation. AREC requires at least 70% of the score to earn licensure. Students have six months to complete the state exam after completing the course.
Students will want to make sure to obtain certification saying they've passed their exam from the school. Many learning centers will provide this along with students passing exam results.
This is necessary for the real estate permit application. If one wants to become a real estate agent in Alabama, a passing test result is an important document. – Which takes us to the next step.
---
Step Five: Apply for A License
Complete your license application. The only way to get a real estate license in Alabama is to pass the licensing exam. You will be given a question with your pass score report. To complete the application form itself, students will need some.
You are eligible for a test for your real estate permit once you have completed the Advance Permit Program and passed all final exams. This includes a few different fees that you are expected to pay, including research, application, and processing fees.
When working on your application, it is very important that you fill in all the required information correctly. Any mistakes can delay appointments needed to get a real estate license in Alabama.
When working on the application, students should make sure to provide all the required documents requested by the state. They should also make sure that they pay all applicable fees on time to avoid delays.
Collect other required documents. Along with their fully completed application form, students will need to provide some extra documents. The materials you need to provide are the following:
Application to review information on Alabama's criminal history. This is available on ARECs' site.
A classifiable copy of your fingerprints taken by a certified law enforcement agency. AREC's approved company for this is Gemalto, and only fingerprints taken by Gemalto will be accepted.
Proof of age. This can be shown with a copy of a birth certificate, passport, or driver's license.
Proof of high school diploma or equivalent.
Proof of citizenship or other legal presence in the United States. This can be shown with one of the following:
Driver's license or other state-issued ID identification issued by any state in the United States;
Birth certificate issued by any US state;
Permanent residence card; commonly known as "green card";
Any visa issued by the United States;
Any other US-issued documentation indicating your legal presence in the US.
Proof of residence in your home state.
If one isn't a resident of Alabama, they must also provide the jurisdiction consent form, available online.
If you have a real estate license in another state within the past three years and want to get a real estate license in Alabama, you will need license certification issued in the last 120 days. You'll need to get a certification from that state's board of directors.
---
Step Six: Fingerprints and Background Check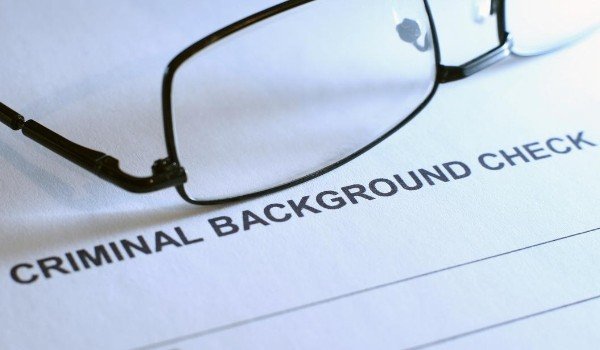 Alabama requires all interested real estate agents to submit a background check and obtain their fingerprints in Gemalto. You have to take online registration to take fingerprints. The exact price for this registration is $ 48.25.
Just make sure you choose a state-approved venue so that there are no problems sending documents proving that you have completed all of this. Alabama will not accept anyone to perform sales checks if they do not have the current background information and fingerprints on file.
It's best to do this as soon as you start applying to sit for your license study.
---
Step Seven: Real Estate Salesperson Examination
Once the state of Alabama has approved your application, you can schedule an investigation into your real estate permit. One part is 150 minutes long and consists of the national part of the test with 85 questions. For the second part, you will be given 90 minutes.
Here you focus on the space part of the test. There are 40 questions you need to answer. Both parts of this test are multiple-choice styles. The exam to get a real estate license in Alabama is given in two parts.
---
Step Eight: Look for A Reputable Broker
Research real estate brokers in your area. There are companies all over the United States that may have offices in your area. There are also small independent brokers. Not always better anymore. You will want to find a broker who is recognized in your area and has a good reputation.
Find out if you prefer to work as a buying agent or as a seller agent. Some brokers focus on one side of the business or the other. If you have a choice, make sure it fits. The process to get a real estate license in Alabama is lengthy and costly, so you don't want to need to repeat it unduly.
Research the earnings and business history of the company in your area. You can get information by contacting AREC and asking questions about a broker's specific history.
Find out about finances. If one connects with a major national broker, they may be responsible for paying commissions or franchise fees to the association.
Find out about how to become a real estate agent in Alabama. Visit the office of any potential brokers and try to talk to their agents. Find out how they like the work environment. Ask about any important issues (working hours, office morale, sales needs).
What is the difference between a seller and a broker?
An agent or real estate agent is a professional licensed by your state to assist consumers in real estate matters. A seller must work under an executive or principal broker; this is the broker in charge of the brokerage firm.
Some states have licensed brokers only, in which case, new brokers may be called associate brokers and are required to work under a principal or managing broker. Just like a salesman. An executive, principal, or employee broker is a licensed broker who is responsible for a brokerage firm and the company's associated vendors or brokers.
Typically, at least two years of active licensing experience and additional course work are required to become a managing broker, and licensing exams are sometimes required. It doesn't matter if one is a real estate seller, associate broker, or managing broker whose work is the same job with buyers, sellers, tenants, and landlords to help them reach a deal.
Each state handles reciprocity in a slightly different manner. Reciprocity encourages salespeople and brokers who are licensed in one state and to obtain a license in other states as well.
It can certainly take a large amount of dedication and perseverance to become a real estate agent in Alabama. To become an agent, you need to take lessons, pass a test, and find a broker. Once the license is obtained, the work is not finished. You have to learn how to sell houses, which they don't teach in real estate school.
---
Conclusion
With this information, you now know what is essential for becoming a real estate agent in Alabama. All you have to do is work through the process, and you will be able to start selling properties in Alabama.
Once you have become a real estate agent in Alabama, there are many areas in which you can choose to work. New licensees may want to hold a meeting with more than one broker. That way, licensees can see if they are a good fit and ask the broker's advice about which office they would recommend they work with. Hopefully, this article has provided you with valuable information on how to jumpstart this new career.