---
Before you get your real estate pre-license education, discover the 8 best online real estate schools in Wisconsin.
Getting your real estate license in Wisconsin can be a lucrative and rewarding endeavor. With so many people moving from the coasts of the country to places like the Midwest, there has never been a better time. Wherever there are homes being sold, real estate agents are making commissions.
By reading this review of the best online real estate schools in Wisconsin, you can find the education package that will work best for you. Not all real estate schools in Wisconsin are equal, so it is imperative you find one that is best suited for your learning style and schedule.
---
1. Colibri Real Estate: Best Real Estate School in Wisconsin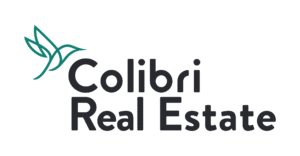 Colibri Real Estate currently has the best catalog of online test prep courses for Wisconsin real estate agents. This website lists educational resources that you can complete in a variety of ways and on whatever computer or smart device you use in your day-to-day life.
Course Features
This online real estate company offers four different options for Wisconsin students. Starting with The Basics, you get access to a 72-hour course that meets the state hour requirement to sit for the exam, in addition to 2 books on the real estate business. For less than $100, you can upgrade to the Exam Preparation package, which adds  an extra exam prep course and a pass guarantee.
Next up is the Exam Preparation Plus package. This costs about $75 more and adds a few incredibly helpful features, such as live exam cram materials and regular Q&A sessions with your instructor. You also get a dictionary with some real estate terms; that's not a huge upgrade, but the live content alone is worth paying the extra cost to upgrade.
Finally, the Ultimate Learning package is the most expensive, although it's still below $600. This package includes everything Colibri Real Estate made to help Wisconsin real estate students:
Pre-Licensing course that meets the Wisconsin 72-hour requirement
Real estate eBooks, dictionary, and physical textbook
Support from a Wisconsin instructor with regular Q&A sessions
Exam prep course and live exam cram series
90-day bootcamp course
Pass guarantee
I recommend either the Exam Preparation Plus or Ultimate Learning bundle out of their entire library. Saving a few hundred dollars on one of their cheaper courses isn't a good idea since you would miss out on some of this company's best educational content. Check out these pros and cons to learn more:
Pros and Cons
Pro – Well-Rounded Education: Colibri Real Estate doesn't just help you pass your Wisconsin real estate agent exam. It also provides multiple resources that can help you establish a successful career after earning your license.
Pro – Livestreams: Aside from their test prep packages, Colibri Real Estate also offers livestreamed classes at certain times throughout the year. This is the closest you can get to a traditional classroom environment from an online course, since it allows you to ask questions and work with your fellow students.
Pro – Flexible Format: These study materials are designed to be used in different ways, and they can be used on different devices. Feel free to start studying a set of practice questions on your computer, then switch to your phone or tablet to work through an eBook or send a message to your instructor.
Bottom Line
For the absolute best online study experience, I recommend that all Wisconsin-based real estate professionals check out Colibri Real Estate before any other course. This has the best features for affordable prices; they even guarantee you'll succeed on your exam the first time!
---
---
3. Prep Agent: Online Real Estate Classes in Wisconsin

Thanks to a combination of live presentations and self-study resources, Prep Agent is a great all-around education course that has an affordable price.
Course Features
Over 1000 audio and video lessons
Live webinars 5 times a week
Library of pre-recorded webinars
Vocabulary building resources
Instructor support
Pass guarantee
Pros and Cons
Pro – Time Saving: If you only have a few months (or a few weeks) to prepare for your exams, this is a good cram course. You only have to pay for the amount of time you plan to spend on your study schedule, so it saves you money as well!
Pro – Personal Touch: Thanks to the live webinars included with the Premium version of this course, you can collaborate and communicate with another real estate professional while preparing for your exam. This could provide valuable insight for your future career.
Con – Limited Content: There's not nearly as much educational content here when compared to The CE Shop or Colibri Real Estate. Although this means you can work through this material much faster, it also means you'll miss out on several features those companies include.
Bottom Line
Although not the very best, Prep Agent is a decent option for students who want to study quickly without spending too much money.