---
Have you been searching for the best home staging courses to help you get your business off the ground? Certification can be a great asset when marketing your business, so it's helpful to have a course to guide you along.
Before you enroll, you should know what each course can truly offer you. You should know what it teaches, who it is designed for, and what it costs.
If you are ready to dive into your new home staging career and learn to become a home stager, here are the best home staging courses that you can take from the comfort of your own home.
1. IAP College Professional Staging Course Online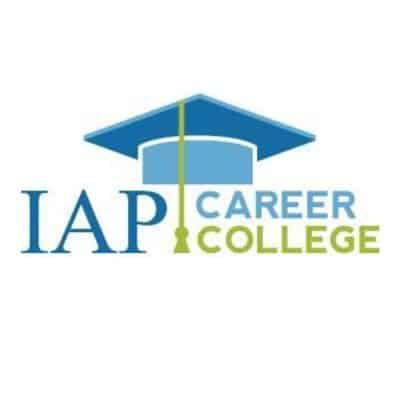 The International Association of Professions Career College offers over 100+ different certifications and courses. You can quickly become certified in home staging or advance your career with either course options. Best of all both allow you to study from anywhere.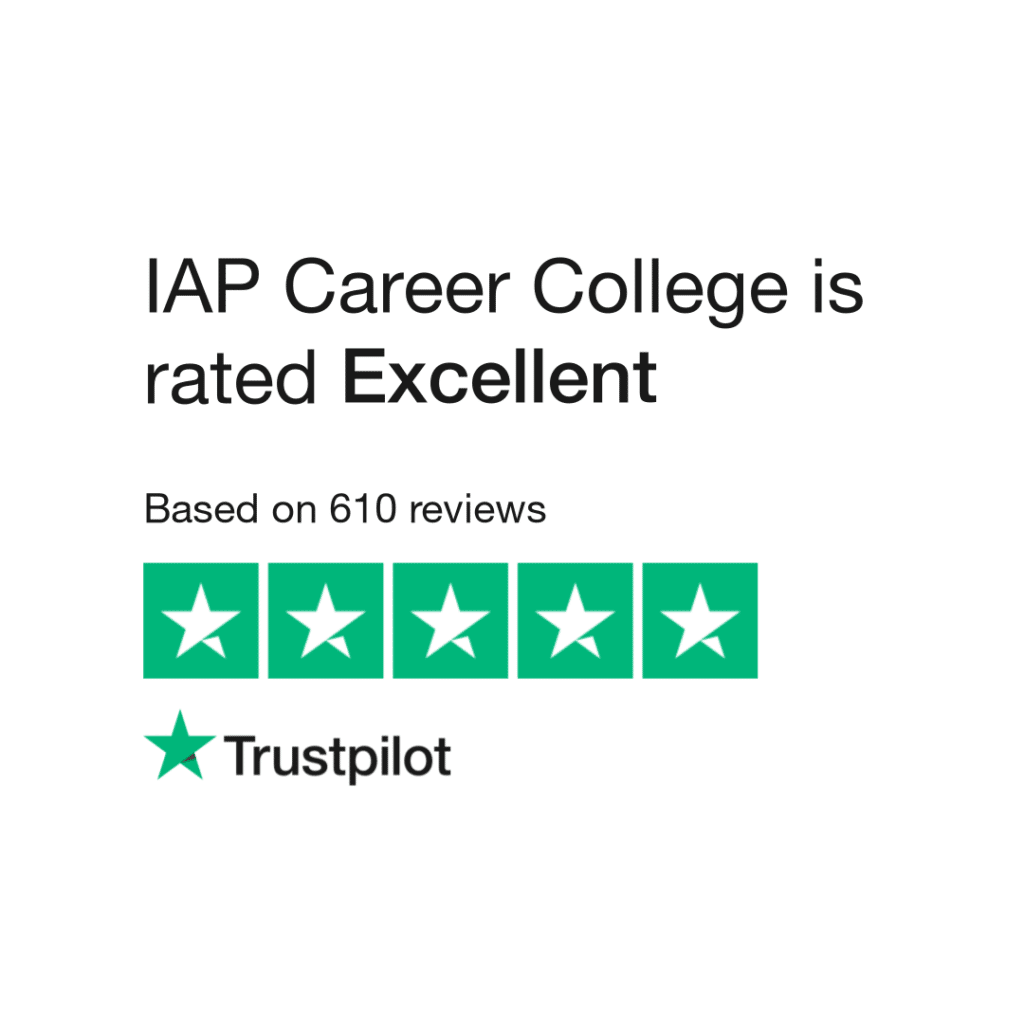 Course Options
Master Home Staging Certification Course – Advanced
$797
4-8 Weeks
MHSP Certificate
Includes access to faculty
Self Paced
Home Staging Certification Course – Beginner
These courses are designed to significantly advance your knowledge of the best home staging techniques. During the Master course you'll have access to a professional mentor who can provide you with educational assistance and general help along the way. When you graduate and complete the course, you'll receive a certificate recognizing you as a Master Home Staging Professional™ (MHSP). This will enhance your overall marketability and get you more clients.
All of IAP Career College's certificate courses are backed by their full 100% money back guarantee. As a graduate you'll also receive downloadable certificates immediately after successful completion of your home staging course. If you want something a little nicer you'll have the opportunity to order official personalized certificates printed on fine linen paper and embossed with the gold seal of the college for an additional $35. Keep in mind the shipping and ordering process takes a while so get it done as soon as you're ready.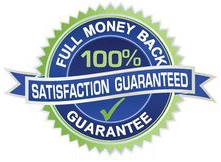 Separately you can add a membership for the IAPO International Organization of Professional Home Stagers for only $2.99 per month
These courses are the best home staging certification options out there. Whether you want to advance your skills or gain MHSP certification IAP College is the way to go. Click below to learn more about their courses today.
---
---
2. Staging Diva Home Staging Course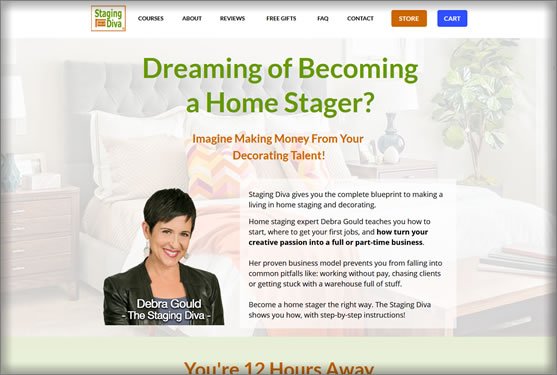 Home staging expert Debra Gould planned her Staging Diva course to help you get your business off the ground quickly. Debra is one of the few home staging trainers who has personally built a successful home staging business. She's been featured on HGTV, CNNMoney, the Wall Street Journal, Better Homes and Gardens and more. At just twelve hours in length, this home staging course is quick and easy. You'll learn all the tricks of the trade in her five courses that cover:
Cash in Decorating Homes to Sell
The Business of Home Staging
Home Staging Consultations
Sales and Marketing Secrets to Boost Your Staging Business
30 More Ways to Make Money in Home Staging
At the end of your home staging courses, you will be able to have their certificate of completion and a badge that you can use on your website or social media. There is no exam to pass. Furthermore, even the homework you complete won't be graded.
You get out of this home staging course what you are willing to put into it. You should make a sincere effort to accomplish the homework because it sets you up for business success.
Keep in mind that the material does not cover the principles of decorating or interior design. It is more focused on the business aspect of things. It is assumed that you already have a good eye for design.
In addition to the course material, you also receive a few bonuses that can help you plan your business. You will receive a checklist for consultations with a room-by-room planning form, a business checklist, and access to an online discussion network for two months.
The good news is that you have several options when it comes to this candidate for the best home staging training. You can opt for an instant download that comes with all five courses and three of the bonus features for less than $1,000.
For an upgrade, you can gain access to a few bonus features like an action guide and a one hour Q&A recording with Debra Gould. This variation on the home staging course costs about $100 more.
Some people still prefer to have all of their coursework physically mailed to them. You will receive CDs and all five of the bonus features for about $1,300.
Worried about spending too much money on your home staging training? Staging Diva offers a money back guarantee. All you have to do is send an email within 48 hours for digital downloads and 45 days for mail-order items.
---
2. Home Staging Institute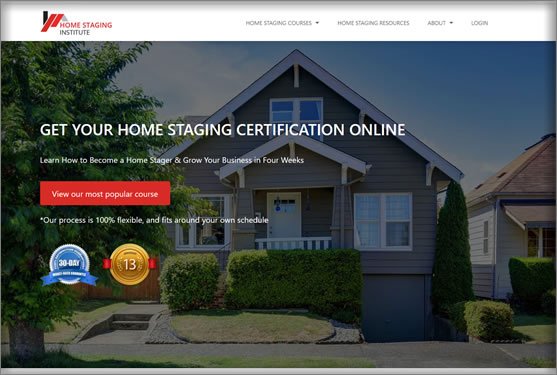 Do you want a course that caters to your schedule with a guarantee that you'll be satisfied? Home Staging Institute might be the perfect fit for your busy lifestyle. If you want to launch a new career but have a few other time constraints, this flexible course is for you.
When you enroll in this course, you receive a few perks:
Lifetime access to materials with regular updates
Lifetime email support with questions being answered in no more than 24 hours
A home staging certification
A 30-day money-back guarantee if you aren't satisfied
Fortunately, there are four distinct tracks that you can choose from. Their basic home staging course is great for someone who just wants to dabble in home staging. You might take on one to two clients per month or work exclusively with friends and family.
This basic course contains roughly eight hours of reading material. It takes students an average of four weeks to complete the entire course.
Expect to save a pretty penny over some of the other contenders for the best home staging course. This basic course costs just a one-time payment of $177.
On the other hand, experts might want to consider their professional home staging course. This is ideal for someone who wants to make a full-time living from staging homes. Ideally, you would take five to seven clients per month or more if your schedule allows.
The course does take a bit longer to complete at twenty hours of reading material. Most students finish in six to eight weeks.
This course is more expensive than the basic course, but it provides a lot of extra material. It still offers significant savings over many programs. Expect to pay $247 in a one-time payment or six monthly payments of $42.
Home Staging Institute also offers an advanced course. It is identical to the professional course but with an additional twenty hours of reading material. It costs just $498 for the entire course.
Real estate agents who want to add staging to their repertoire may want to consider the real estate home staging course. It takes about three hours to complete and is very inexpensive at just $197. You can easily knock this course out in about one to two weeks.
---
3. QC Design School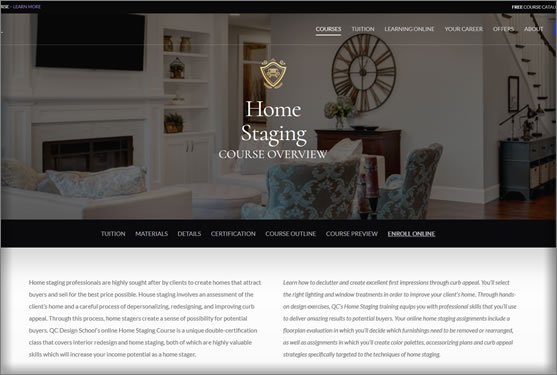 Searching for the best home staging course that can get you up and running in no time? QC Design School Online Home Staging Course might be the right fit for you. They have a detailed course plan that walks you through all of the skills you need to successfully stage your first home:
Color psychology and the color wheel to create palettes for home staging scenarios
Decluttering spaces and depersonalizing them to appeal to buyers
Lighting to create different moods within a property
Improving curb appeal
Drawing floor plans to discover balance, visual weight, and traffic patterns
By the end of the home staging course, you will have every skill necessary to professionally stage a home for a client.
The course comes with fourteen full-color course textbooks, more than fifty online assignments, and over four hours of instructional video. It should take you no longer than a couple of months to complete all of the work and earn your certification.
In addition to the course work, you also receive a few bonuses that make starting your business easier. You'll walk through a business training unit complete with customizable business forms and templates. They even send you a starter art supplies kit with rulers, floor plan templates, and more.
At the completion of this best home staging certification course, you will earn their unique International Staging and Redesign Professional (ISRP) double certification. This is a prestigious award that can help you to market yourself to potential clients.
Not sure that this selection for the best home staging course is right for you? The good news is that they have a 21-day money back guarantee. If you sign up for their home staging training and realize it isn't for you, you can get your money back – no questions asked!
The cost for their home staging course is right in line with many of the other home staging courses you'll encounter. You'll pay just $1,148 if you pay in full. The program will cost an additional $300 if you choose to make payments over time.
As an added bonus, they also are offering half-off other courses when you enroll in one of equal or lesser value. You could also get a certification in interior decorating, staging for interior designers, or accelerating your design business.
---
4. Staging Studio
Home staging courses are easy to find, but how do you know which one is the best? Staging Studio presents a compelling option that might just suit your needs.
When searching for the best home staging course, you want a company that has real-world experience. Staging Studio is one of the top five staging companies in North America with a multimillion-dollar business. If you want to learn under the best, Staging Studio is certainly worth considering.
Their program is detailed, thorough, and completely self-paced so that you can take your time.
This contender for the best home staging course allows you to space the work out however you need to. If you are in a hurry for a new career, then you can binge on the materials and absorb it as quickly as possible. Alternatively, you can take it slower and take up to one year to complete the coursework.
The course should take around fifteen hours to complete from start to finish.
Their coursework covers everything you need to stage a vacant home or one still occupied by its owners. You will learn secrets to make your life easier as well as key aspects of running a business. They will teach you everything you need to know about pricing, branding, marketing, and more.
There are fifteen training modules to complete along with a student manual and accompanying assessments. Case studies are also available to help you see this work in action.
One of the unique aspects of this home staging training is their small group coaching call. You will receive a one-hour call to help guide you along in the next right steps for your business.
Once you graduate, you will be ready to take on clients of your own. Staging Studio won't leave you hanging. They supply you with more than fifty customizable forms and contracts that they use in their own home staging business.
All of this comes for a reasonable price tag of just $1,249 or five monthly payments of $259. The certification is RESA-accredited so that you get an excellent return on your investment.
Your training course is a big expense, but what if some of that money went to a good cause? Staging Studio donates ten percent of every training package to charity, and you get to choose which one!
Once you graduate, you also have the option of upgrading to their master level program for further education. It will help you to gain confidence and experience, but keep in mind that this is an in-person workshop.
---
5. CSP International
CSP International is a renowned program that can give you the credentials you need to start your business. This program has been teaching home staging for more than twenty years. The founder and CEO ran her own successful staging business for many years before transitioning into the teaching space.
Of all the home staging courses online, CSP International is one of the only ones who offers live training. All of the classes are held live online and are taught by Christine Rae, the president of CSP International Staging Business Training Academy. She is also the best-selling author of Home Staging for Dummies.
These live sessions are beneficial because they allow you to interact with the instructor and your peers. You can also receive real critiques on your work instead of flying blind as you might in some of the other home staging courses. You will be evaluated to ensure that you have what it takes to be a successful home stager.
When you graduate from this program, you will have the coveted RESA-accreditation (which stands for the Real Estate Staging Association). Instructor Christine Rae is named one of their 100 Most Influential People in the industry.
In addition to learning the ins and outs of successful staging, you will also learn a great deal about the business aspect of things. They will provide you with forms, contracts, marketing materials, and more to help you get your business off the ground.
You will also have access to their business tools including support and coaching, extra professional development courses, and business materials.
The program is two-tiered. The first tier awarded is the Certified Staging Professional designation. From here, you can also earn the Residential Staging Expert designation through real hands-on work in the field.
Right now, you can capitalize on their excellent rates. This home staging course is more expensive than some of the others at $2,299. However, it is taught by a live professor and you receive feedback on your work.
As an added bonus, you can also gain access to the Fast Track Stager Success Business Tools (a $4,455 value) and one year of coaching with Christine Rae. This is a limited time offer due to the pandemic.
Remember that because these classes are taught live, you will have to follow along on their timetable. This is not a course that is self-paced where you can do things at your leisure.